Waterfront Specialists
Custom Waterfront Designs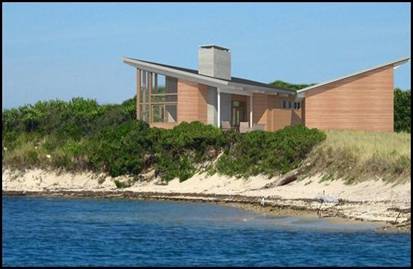 The Design Means Everything
Building a custom home project on the water can be one of the most rewarding experiences out there. Our experience is second to none in this area as we have built many fine homes on the water. This is truly where experience and expertise are needed, as not just any custom home builder can perform well in this area. Our design-build process is second to none and well respected to bring you the results you're looking for.
It starts with the design as different types of materials and construction methods can come into play here. Liberty is known to have built several unique designs that compliment the waterfront lifestyle. You can bring us your thoughts and desires on a piece of paper or a few nice sketches, as we will take it from there and create a design that reflects the needs of you and your family. We can also use the blueprints you provide from your architect, as we can enter the process at the point we are needed.
We understand that when you are seeking to build a home on a lake, a river, the beach, or the bay, your needs are different from an ordinary homeowner. Experience in designing these types of quality custom homes is a must and Liberty Custom Homes will not let you down. We have built several award winning waterfront projects, and we have enjoyed this distinction for a long time with a proven track-record of success.
You will see by looking at some of the waterfront home projects we have completed that specializing as a waterfront home builder has its advantages. We have a working knowledge of all the key elements required to design and then build the home of your dreams. We have the best systems in the country and we guarantee it!
The Permit Process Is Tough
You Need A Tough Negotiator
Experience also goes a long way towards obtaining the permit as effectively and cost efficiently as possible. If it's a lake or pond front project, it will be a normal and easy process. But if it's on the river or on the Chesapeake Bay, the permitting process for this type of structure is the most intense of all custom home permits and can become a total nightmare if not managed properly.
You will need a custom builder that has tough negotiating skills to act on your behalf in order to keep site costs to a minimum. In this region, anything built within one thousand feet of Tidal Waters is considered to be within the laws of The Critical Bay Commission, otherwise known as CBCA, and the rules and regulations are tough. As seasoned professionals in this area, we are capable of negotiating lesser expensive methods for designing and building the project with the County or City that issues the permit.
Expensive street or site improvements can cost big dollars and reduce the size of your house, in order to keep the whole project affordable to build. Reducing your house size because you are forced to improve the street or plant a bunch of trees is no joke. A Buffer Management plan that requires tens of thousands of dollars in planting requirements will blow your mind and hurt your house design.
There will be numerous plans required and the lot coverage issues are tighter, allowing only 15% lot coverage in most cases. This means you can only cover your lot with a maximum amount of a permanent structure that equals 15% of the land available and this includes the driveway, concrete walks, and most patios.
The Engineering Process Is Lengthy
What Will You Do About Bad Soils?

This is where experience really counts and sets Liberty apart from all others.

Many building lots on the water contain bad soils and the sooner this is determined the better off you are. Many custom projects are put on hold or never built due to budget blow outs that are caused due to this condition.

Having the experience to deal with such matters is crucially important and dealing with the needed Geo Technical Engineers can be terribly frightening and expensive.

Taking the first approach that is suggested by these engineers may not always be the most financially sound approaches. Our systems and experiences will serve you in many ways.

---
''The Liberty Way''
An Information Booklet
Liberty has prepared a special booklet entitled ''The Liberty Way'' that outlines our systems and how they are different from other builders in this region. It shows how our detailed design- build systems work to benefit your custom home project in many different ways.
If you would like to receive a copy of this booklet you can contact our office and we will bring you a copy when we come to meet with you.

Our Promise
Our promise to you and to your family is to first work in partnership with you and your architect, to create an amazing design for your new custom home. Then we will build it on time, within budget, and at a level of quality and craftsmanship that is truly magnificent.
As a family owned and operated company, it will never be our goal
to be the biggest custom home builder.
But it is most definitely our goal to be the best.