About Us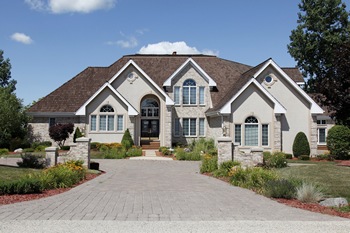 We Are True Custom Home Builders

Every home we build is a custom work of art that is created on time, within budget, and at a level of quality and craftsmanship that is truly magnificent.
WE GUARANTEE IT!

Yes, you can afford a new custom home.
If you can afford to build a new custom home, then you can afford to buy a true custom home that fits the specific needs of you and your family. Custom Homes are expensive to build in today's market. This venture is not for everybody.

You can have your custom home designed and then built by Liberty Custom Homes or we can use the blueprints you already have. But regardless, we are with you every step of the way, from design to construction. We have developed a very unique and rewarding system that allows you to enjoy the entire custom construction process from start to finish.

No matter what the size or cost, we give each custom home project the same attention. We believe that every client we build a home for deserves the same professional attention that begins with the design process and then onto a smooth and highly organized construction process. Our attention to quality and fine detailed craftsmanship shows in every home we build.

We have been building custom homes for over 40 years. Our experiences and education, uniquely qualify us to provide excellent design and building services.

We have learned the art of building custom homes through many years of experience and by constant analysis and refinement of the process.
Through the years we have learned the importance of good design and attention to detail.
Our Custom Home Building experiences have taught us to multi-task and has sharpened our problem-solving skills.
Our experiences have taught us the principals and importance of good communication practices.
Many years in this industry has taught us due diligence in financial accounting and the power in utilizing technology.
In conjunction with these experiences, our obsession for organization and a passion for perfection have enabled us to develop a system of fine custom home building with a very unique process that will save new homeowners time, money, and frustration.