THE LIBERTY WAY
A Combination Of Experienced Systems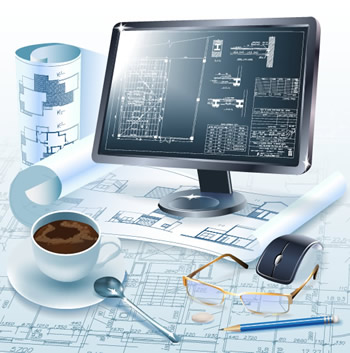 Systems that were created to provide you with the ultimate custom home project. We at Liberty Custom Homes have developed a very unique and proven set of systems towards building custom homes that protects you from harm in many ways. Our past clients have had huge success with our systems and have enjoyed the entire process from start to finish, saving time and money.
Any good custom builder is only as good as their systems and the people they surround themselves with. Here you will find an over view of the ten major services our systems provide. Certain details on a few of these systems are provided elsewhere here in our website, and everything will be fully explained further should you decide to meet with us. There are many individual systems within any good organization, and those with poor systems result in lesser quality and lots of stress for you the Owner.

We are not selling you a house, as we are providing you with a service that has been designed to provide you with an entire custom home project, from start to finish. We will listen to your needs and dreams, coming to an understanding of what you want for your custom home. We believe this starts by developing an understanding of the customers needs and wants in their new dream home, and how to now find a building lot that will compliment these goals.
The Liberty Way is a cooperative effort between Liberty, you, and our team of highly qualified partners that all have a common goal of providing you with the most advanced service in this industry. The Liberty Systems are the most comprehensive and unique systems in the country, offering many services that are not offered by our competitors.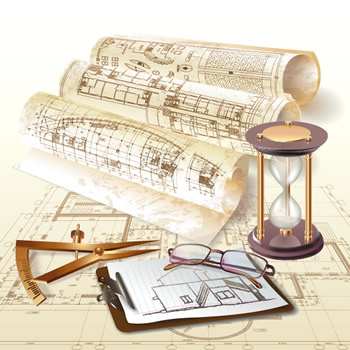 Ten Of Our Basic Systems
How They Benefit You
Our services include many things that we perform, that no other area builders in this region currently offer, and they are a part of our everyday way of operating.
We will work with you every step of the way during the process of building you and your family, the home of your dreams. From finding a lot to designing the new home, you will always be in great hands.
We are true custom home builders, a family operation, with an award winning team of professionals that are truly dedicated towards building modern custom homes of amazing quality, using top grade materials from around the world. Our system gives you many opportunities to create ideas and select materials from a wide variety of sources, never limiting you to any specific selection.
Old school values combined with modern day techniques have served us very well. We have the experience needed to build most anything and the systems we have built use some of the most modern technology available to us. We use computerized spread sheets and budgets that we share with our Owners, by providing them online access to all of these reports. We know of no other builder here in this region that has such a system and there are very few in the entire country. Typical builders do not want you to see the exact numbers or their profit margins.
As you research the various aspects of the Liberty System, you will learn about the benefits of our comprehensive systems that help you from start to finish, with as much help as you need to have a highly successful custom home project. No matter who you select to build your new custom home, we hope that the information contained here in our web site is beneficial to you.
The Liberty Way
1. An Education of the Home Buying Process
We will first discuss with you the options you have towards purchasing a new home, and help you decide as to which route to take. We will also explain the Liberty Way in detail, and show you how we can benefit you and your family with our unique program.

Should you decide to move forward with our program, we will then begin the process at the point where we are needed. We will begin by using your blueprints, or we will help you get started on blueprints. We will begin researching your lot or we will begin the process of finding you a lot.
Existing home vs. newly built home
Should you purchase a retail production home or a custom home
Are you at the point where unique or "truly custom" is important to you
How involved do you want to be with the process
Fixed price, cost plus, or construction management
2. The Lot Selection
Finding a suitable building lot for a custom home can be very challenging, and we consider it to be a part of our job to help you during this process, as this service is typically provided free of charge to our clients. We will help you make an intelligent decision as to which lot to purchase.

Should you already own a lot, we will evaluate the lot to make certain your new dream home will work out for the lot you already own.
Interview you to determine the general locality you wish to live in
Utilize professional methods to determine the available lots in your chosen area
Our lot development team includes licensed civil engineers that will give us valuable information
Determine the availability of public services such as electric, water, gas, etc...
Our permitting services team will educate us as to expected permitting and impact fees
Determine the best placement of the proposed home on the new lot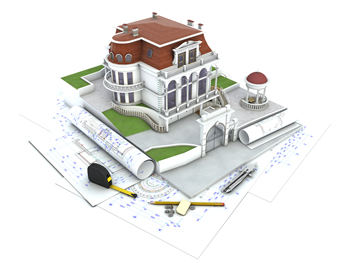 3.Complete Custom Design Services
You may already have blueprints or you may already have some good ideas but whether you have an architect or will be in need of one, we have it covered. Liberty has relationships with both "stock" architects throughout the country and "custom" local architects.
We can purchase plans on-line and modify them to suit you or we can use one of many local firms that can design the home of your dreams. We do not have ''standard plans'' or plans with elevations that can be changed.
You will also need a civil engineer to create the needed site plans, sediment control plans, storm water plans, and other plans and documents that the permitting agencies will require.
These engineers will be managed by Liberty to insure value engineering at its best. Our participation in this process helps you by keeping things affordable at many levels. Typical builders would remove them selves from this process and let you deal with this potential nightmare.
The Liberty Design process is all about you, and what you need, regardless of where you are at in the process. We are highly experienced and capable of working with you to produce stunning designs of amazing quality. Our company Founder/Owner, Kevin G. Philpot, works personally with you and the architect to design each project, providing almost 30 years of construction and design experience that has served many clients such as yourself with the utmost honesty and integrity.
Interview you about the needs if all family members
Discuss the overall size needs
Agree on an overall project cost
Provide expert advice from various partners in the industry
Manage civil and structural engineers that provide valuable information for the project
Review the constructability of the project to insure the blueprints are complete
Manage any HOA/Community approval needs
Manage the creation of all needed site & grading plans
4. Pre-Construction Services
The Liberty Way in this area is very sophisticated and effective, as we take a very different approach to this process than our competitors. Our systems are much like a "government project" as they nothing to chance and outline every single "logical phase" as it relates to building a custom home in this region.

Custom specifications are first created to contain all of the phases you are considering in the beginning stages. Once the budget is created, these same specifications will be revised as the project allows as to what you select and can afford. By building specifications that are specific to your custom home project, we can now build a construction budget that will outline the anticipated cost of every phase needed for your custom home.

We will work with you to create these two very important documents, that will be tailored to fit within your budget, and we will post these documents on a password protected website, giving you 24 hour 7 day a week access to your project files.
Develop detailed project specification book based on your needs and affordability.
Build a line item budget showing all cost estimates based on quotes from many different vendors.
Provide initial kitchen and bath design consultations with Liberty partners that lead to complete and amazing designs.
5. Permitting Services
We will manage the entire process from start to finish by utilizing various methods to include the services of a professional permitting services company. Liberty has an excellent reputation with many of the governmental agencies that issue the building permits. Our many years of experience has provided us with valuable knowledge on how to permit and then build custom home projects on challenging lots dealing with issues such as wetlands, waterfront, and critical bay areas.

Dealing with the various government agencies can be quite challenging at times and we believe our approach in dealing with these agencies has served our clients well and saved them enormous dollars that were able to be applied elsewhere in the project.
Management of all government agencies requiring permits
Management of a permit runner to secure permits
Management of civil engineer that provides various documents required to secure permits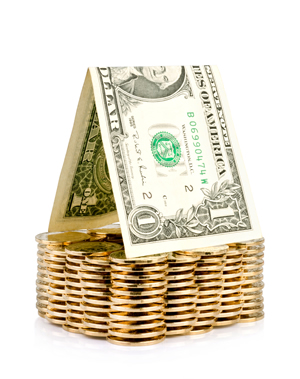 6. Project Financing Services
We have relationships with local banks and lending institutions who can help you determine project affordability and which plan is best for you and your family. Portfolio type lenders seem to have the best terms for "Jumbo Loans" and our contacts are the best in the industry. There are ''Lot Loans'' ''Construction To Perm Loans'' and lots of other type loans to consider. Picking the right one for you is important.
We supply you with needed blueprints to be reviewed by potential lenders
We supply you with the specifications and budget information that potential lenders will require
We provide your potential lenders with an overview of the project
We supply potential lenders with information about Liberty Custom Homes and the services we provide
The Liberty Construction Process
We at Liberty Custom Homes take great pride in the fact that we have developed one of the most advanced and productive construction systems in the country. There is no such thing as a custom home building project without challenges. Our construction process is designed to eliminate problems from the start by careful planning in order to resolve conflicts when they come up, and to keep the project running smoothly, on time, and within the budget.
Prepare all bidding documents and scopes of work
Prepare and maintain all contract documents
Obtain insurance verification and lien waivers from all vendors
Provide final kitchen and bath designs for construction
Develop a detailed two phase construction schedule
Maintain, update, and report on progress schedule and progress
Manage all bank draw requests
Manage project budget, all finances, and keep Owner advised
Arrange meetings with Owner, Vendors, Architects, etc...
Plan daily sequencing of all trades and services
Provide daily jobsite supervision
Manage all vendors to insure quality and production
Provide ongoing adherence to building codes and standards
Schedule and oversee all required government inspections
Facilitate conflict resolution
Manage all change orders
Provide sound recommendations for each Vendor/Subcontractor to be hired
Provide financial disbursement requests to the Owner as needed
Provide turn key construction services from start to finish for anything related to the construction of your custom home project
8. Post Construction Services
Winding down the construction of a custom home project can be
very stressful, as most clients are coming to terms with many
issues all at once such as bank issues, moving, school issues, etc
They are somewhat in shock, realizing their new dream home is
ready to move into.

We will bring the project to a warm and intelligent closure by
providing only the best of services that leaves our clients feeling
excited and ready to move into the home we all worked
hard to create.
Conduct a two phase walk through inspection service with you the Owner to insure completion to Owner satisfaction
Coordinate and resolve all closeout issues with all Vendors/Subcontractors
Provide Owner with all required final governmental documents
Provide Owner with all required final civil engineering documents
Provide Owner with all operation and maintenance manuals and warranties
Provide Owner with all third party inspection results and warranties
9. Existing Home Services
We at Liberty Custom Homes know and understand the importance of selling your existing home and obtaining the most optimum selling
price for it. In today's market, it is important that the home you currently live in shows well and is in good condition to place on the market.

Our staff will work with you and your Real Estate agent to "spruce" up your existing home, by providing our team of carpenters, painters,
electricians, all of the various tradesmen that you may require. The Liberty Way is a complete system that manages your every need as it relates to you building your new dream home and even selling your existing home.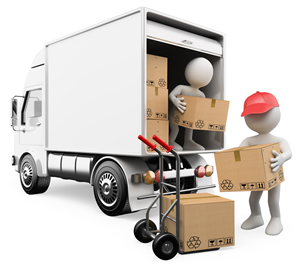 10. Warranty & Move-In Services
Your new custom home will have the ultimate in warranty protections, and we will allow you to decide just how much protection you desire. Many of the Vendors/Subcontractors will provide special warranties on the work they perform, and  Liberty will provide you with a 1 year limited warranty that manages this warranty system as this is our home too, and we are with you every step of  the way.

You should know that certain Subcontractors are required to provide long term warranties on the work they perform, as a condition to
obtaining and maintaining their licenses from certain governmental agencies.

In addition, you may also make the decision to purchase a structural warranty from the Home Buyers Warranty Corp., under an agreement
that we can arrange for your new custom home. Because of our strong commitment to our clients and the project, we will make our staff
available to you on the day you move into your new dream home. We know this will be a very stressful day and we will help you manage the moving crews. We know of no other builder in this region that offers such a service.
Manage the moving trucks to prevent damage to the newly installed lawn and driveway surfaces
Install floor protections in order to keep them clean and free from damage
Install signs for every room that will show the moving crews where pre labeled boxes and furniture go
Provide support services at the old house as needed to keep things rolling smoothly
---
''The Liberty Way''
An Information Booklet
Liberty has prepared a special booklet entitled ''The Liberty Way'' that outlines our systems and how they are different from other builders in this region. It shows how our detailed design- build systems work to benefit your custom home project in many different ways.
If you would like to receive a copy of this booklet you can contact our office and we will bring you a copy when we come to meet with you.

Our Promise
Our promise to you and to your family is to first work in partnership with you and your architect, to create an amazing design for your new custom home. Then we will build it on time, within budget, and at a level of quality and craftsmanship that is truly magnificent.
As a family owned and operated company, it will never be our goal
to be the biggest custom home builder.
But it is most definitely our goal to be the best.