Personalized Building Systems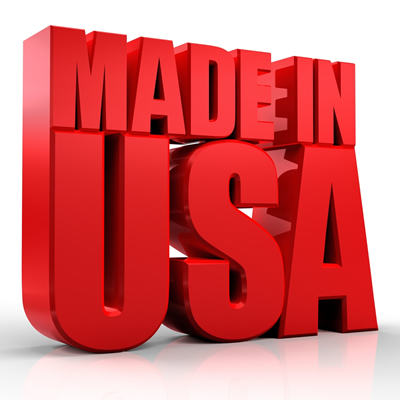 Liberty Custom Homes has developed numerous building techniques and a building system that is very professional and unequaled in our industry. Each and every phase of construction has a well thought out plan before the phase ever begins. These plans are tailored specifically for your custom project.
Our old school approach is very clear, as we do things the right way on each and every phase, leaving nothing to chance. Our communication skills are very efficient and we over come construction challenges very quickly by staying organized and focused at all times. We are very self motivated to produce quality results at all times and our building techniques and systems show it.
Your Project Systems
Every House We Build Is Unique
All of the systems and the process we use to design and build your project, have been designed to be custom tailored to fit your project. We can react to any type of custom construction methods and build any style or size of house. Every project gets the same detailed service no matter what the size or price point. A custom set of specifications and a custom budget are put together for every project, and you approve all of these before they used. Nothing is left to chance. We plan ahead for everything.
We have also developed custom "Phase Specs", a separate "code" or specification for each individual phase of construction that outlines the exact construction methods that each subcontractor working on your project must follow. These methods are adjusted to fit your project and new ones are created as they are needed to build certain design elements that are unique to your project.Our subcontractors are encouraged to act as our partners, but they must follow our standards, which are what has helped make our company so successful. The art of good team work is practiced at all times.
We Build Different Styles Of Homes
Nothing Is Too Difficult
There are many styles of architecture, and we take great pride in being able to build any style, of any size. A Mediterranean, Colonial, Contemporary, Craftsmen, any type of house can be built using our proven systems. We specialize in anything custom and have built many custom homes of various architectural styles. Your project can be designed and built the exact way you expect of it. We are accustomed to detail and have used a wide variety of materials over the years.
Here you will find some of our basic thoughts on the various construction phases of a custom home, and how we approach them during construction. These are basic practices to many phases that are actually quite complicated. There are no short cuts taken during any phase of construction, and we are experts at every construction phase that goes into building a true custom home. We believe our clients deserve the most efficient building techniques at all times.
Site Prep/Foundation
Extreme care is taken from the start to make sure that the natural beauty of the lot remains intact as the construction phase begins. Your lot will have its own special characteristics, as every piece of land is different and needs a more personalized approach. The home foundation is where great success begins and our methods include the use of Geo-technical Engineers as needed. We work hard to make sure our foundations are truly square, back filled properly, and as level as possible. We also use special exterior drain tile procedures that prevent water intrusion.                                         
Grading/Utilities
Our grading work is performed in a fashion so as to have minimal impact on the remainder of the lot and we stock pile dirt in different areas so as to facilitate an easy backfill. We work with the utility companies early on in order to get power and gas to our projects as soon as possible.
Waterproofing
A leaky basement is no joke, and we have the experience and technology to make sure it never happens. There are many advanced foundation coatings available and we have had great success with Tuff n Dry, a unique system. We also use multiple sump pumps with battery backups. They key here is water management, not water elimination. Advanced flashing techniques serve us well.
Rough Carpentry Work
When it comes to the basic rough structure, we are usually doing things to extreme - the use of good lumber, real plywood, and top notch labor are our definite trademarks. Hem fur is excellent for wood stud walls and an all plywood sheathing system on the walls makes for a sound structure. Custom made steel beams are preferred over laminated wood beams.
Roofing/Flashing
Proper flashing is the key to success with any roof. We have installed every type of shingle possible and nothing will perform better than good old fashion flashing. Copper works best and weather shield is an absolute must. The installation of a good roofing substrate with a "sticky" backing is much better than standard roofing felt.
Brick/Stone/Stucco
Brick is definitely back, as we prefer brick and stone to any other exterior cladding. Our brick and stone masons are 2nd and 3rd generation workers with skills that will truly amaze you. The proper installation of weep holes for drainage and the use of steel lintels where needed is key. Our mortar joints can vary in style and color. The use of true quarry stone for walls, flagstone porches, and walkways make for an excellent job. Our stucco crews are monitored by outside 3rd party inspectors that watch every move and perform multiple inspections that produces a final report that can be used to reduce your homes insurance rates.
Floor Systems
Our floors are generally engineered floors with subfloors built with a brand name called "Advantech" that has a long-term warranty period and will with stand water for extreme periods. Lots of glue and all screws make for a really sound floor. Our floors are as squeak free as they come. Your floor system will be custom designed for your project specifically.
Windows and Exterior Doors
The use of high grade energy efficient units with proper installation methods using glues, metal pans, foams, and screws will definitely prevent leaks. Level and plumb are very critical as well as proper caulking. The proper window tinting treatments to reduce glare and other elements can be done with the window manufacturer or with an outside agency that offers a wide variety of options.
Drywall/Painting
Top notch installation of drywall with glues and screws along with moisture resistance board in basements and other areas of need are a great procedure. We do not use drywall in bath tub or shower areas as we use a hard cementious board. Our paint crews use top quality paints and back roll after every spray. We also have special painting measures that we take every seriously and our drywall service policy is 2nd to none.
Interior Trim
The mouldings that we use are custom designed for each home as no two homes are exactly alike. Our design experience allows us to use "stock" profiles that are combined together to produce amazing results. We also bring our trim materials into the home to acclimate before being installed to prevent damage.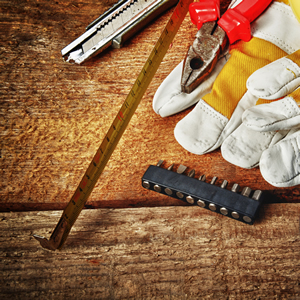 Electrical
Our designs are typically performed in house, as our projects are loaded with all the modern lighting systems available. Sub panels, backup generators, and future use conduits are becoming very standard. We can also suggest professional outside lighting designers should you prefer.
Plumbing/Fire Sprinklers
Our plumbing systems are well planned for and provide for back up plans in case of failures, copper pipes and pvc waste lines are a plus. Our sprinkler systems protect our clients from harm in case of fire and the use of combination smoke and carbon monoxide detectors are now standard.
Heating and Cooling
Individual room air returns, electronic air cleaners, humidifiers, programmable thermostats, and state of the art furnace units, all come together to provide superior systems. Geo-thermal is nice but can be a sizeable investment that will take many years to realize.
Hardwood Floors/Carpeting
Our carpeting comes with scotch guard protection and a special ''kid proof'' technology that is installed with state of the art mechanics and our hardwood floors are custom sand and finish as we prefer not to use pre-finished flooring. We bring the wood into the house to acclimate before it is installed and we apply 3 coats of polyurethane after we stain it to match other areas of the project.
Marbles/Tiles
Our suppliers work with us to provide truly fantastic designs and our installers are trained to use duro rock, schluter, and other under systems that provide modern day quality. Our granite and slate uses will truly amaze you and provide for amazing results in areas that you would normally not consider to be acceptable.
Faux Painting/Interior Decorating
Nothing but the best for certain walls, ceilings, and columns. Our people can turn average bedrooms, dining rooms, etc...into magazine type quality that has put several of our projects over the top and in various magazine publications.
Our interior decorators will help you with as many different areas of the house as you prefer.
Custom Rail Systems
The use of metal pickets or large over size wood pickets, and large oak hand rails appears to have become quite common, and our craftspeople are second to none as their dedication and workmanship offer stunning results.
Landscaping/Driveways
Our driveway projects are nothing less than awesome as we are known as being driveway kings and our landscaping packages are quite elaborate, with sodded yards and professionally designed landscaping. It is easy to see why your flower beds will produce eye catching color every month of the year.
Kitchen/Bath Designs
These rooms are professionally designed by outside expert designers with strong input from our master builder Kevin Philpot, coming together to provide award winning designs on all of our projects. Top name appliances with top notch workmanship are very key to our success stories.
Theatre Room Designs
These rooms are also professionally designed by our master builder Kevin Philpot, and outside designers that know all there is to know about top of the line modern equipment. Our theatre rooms are second to none.
Movie Documentation of the Interior
Before drywall, we video each and every room, wall, and ceiling in the house to make sure we know where all of the infrastructure is going to be hidden behind the drywall, in the event of leaks, problems, or for future remodeling. We know of no other builders that perform this service.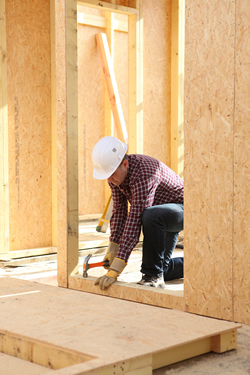 The Use of Professional Engineers
By surrounding ourselves with great partners, we are able to guarantee you that your project is being built to above average standards. The use of professionally licensed engineers is crucial in building high end luxury custom homes that are this sophisticated.
Maintaining Safety and Job Site Cleanliness
We take great in saying that our jobs are kept to an exceptional level of cleanliness at all times and our safety program has helped us to maintain a very good track record that is very unusual in the home building industry.
Liberty "Magic Boxes" Containing Warranty & Manual Info
We assemble all of your warranty info and manuals for everything in the home into an easy to use system. The Liberty Manual that teaches clients how to maintain their homes is original and very well thought out.
Regular Progress Reports and Meetings
We provide our clients with regular reports that outline the progress and the topics at hand. On site meetings as well as off site meetings in the offices of our partners for design sessions. Our clients also have 24 hour, 7 day a week online computer access, to various files for the project that keep them constantly updated on their project.
Strict Adherence to Building Codes                               
We strongly believe that we must exceed the building code whenever possible and we maintain close ties with the building inspectors in many counties here in Maryland. In several instances, we have actually provided valuable information that Government inspection agencies have used in order to improve their process.
Superior Subcontractor Management
We have created a partnership atmosphere with our subcontractors and we keep things running smoothly. The trades become upset when they arrive and cannot perform their work as scheduled and we prevent this by strict scheduling communications. We also make sure our crews maintain proper licenses and insurance, we pay them on time, and we collect lien waivers that protect our projects from harm.
Outstanding Buying Power
Because of our many years of experience we have strong relationships with many suppliers and because we have multiple projects running at all times, our buying power remains strong at all times. Liberty prides itself on being one of the best when it comes to negotiating bottom line pricing from our many vendors.
---
''The Liberty Way''
An Information Booklet
Liberty has prepared a special booklet entitled ''The Liberty Way'' that outlines our systems and how they are different from other builders in this region. It shows how our detailed design- build systems work to benefit your custom home project in many different ways.
If you would like to receive a copy of this booklet you can contact our office and we will bring you a copy when we come to meet with you.

Our Promise
Our promise to you and to your family is to first work in partnership with you and your architect, to create an amazing design for your new custom home. Then we will build it on time, within budget, and at a level of quality and craftsmanship that is truly magnificent.
As a family owned and operated company, it will never be our goal
to be the biggest custom home builder.
But it is most definitely our goal to be the best.