Tear Down Projects
We Can Get The Job Done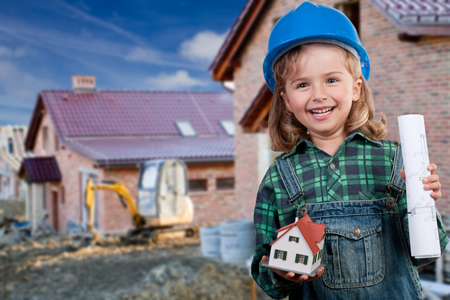 Liberty has the experience you need with any tear down type project.
Although not as common, people looking to move closer to their jobs are buying older homes in great neighborhoods. These older homes are being torn down to build new homes, giving the new owner the best of both worlds, a new home in an established neighborhood. These properties are commonly referred to as teardowns.
The only legal way to tear down a house is to either own it free and clear or to pay off any existing mortgages. You could get permission from the lender, but this only works if the loan balance is less than the value of the land, since once the house is torn down, the only thing of value left is the land. Whatever improvements you put into the house as cash or equity, over and above the value of the land, is gone forever once it is torn down. An appraisal will determine what the land alone, with the existing house torn down, will be worth prior to you getting involved too deeply.
A construction loan can be structured to pay off an existing mortgage, up to the value of the land. It takes an experienced loan officer to be able to structure such a loan. You will need a demolition permit that is relatively easy to obtain and reasonable in cost.
What Is A Tear Down?
A 'tear down' home is one that is outdated and beyond redemption when it comes to renovating and adding extensions. More importantly, the home is in an area where it is surrounded by more modern homes all valued above the 'tear down' in question.
You won't get these homes super cheap since the land itself will have significant value. Once you tear down one of these type homes and build a modern well designed home, its value will increase as you have built a new home. In most cases, the cost of buying the old home, having it torn down and the land cleared, and a new home built, will still be cheaper than buying a similar home in the area.
There is growing demand for 'tear down' homes in this region and over time their values will go up. If you want to build a home and gain some instant equity, look for a tear down in areas where they look out of place. Your new neighbors will be pleased to see you knocking this old home down, since by building a new home you will create a positive impact on their property values. When its all completed you will have the satisfaction of living in a home that you have built, in a well established neighborhood.
Using The Existing Foundation
Sometimes it is possible to use the existing foundation when the foot print of the new home to be built is of issue. Most all new homes must obey lot coverage regulations that are issued by the agency issuing the building permit. In these cases it might be feasible to design the new house to use most if not all of the existing foundation.

---
''The Liberty Way''
An Information Booklet
Liberty has prepared a special booklet entitled ''The Liberty Way'' that outlines our systems and how they are different from other builders in this region. It shows how our detailed design- build systems work to benefit your custom home project in many different ways.
If you would like to receive a copy of this booklet you can contact our office and we will bring you a copy when we come to meet with you.

Our Promise
Our promise to you and to your family is to first work in partnership with you and your architect, to create an amazing design for your new custom home. Then we will build it on time, within budget, and at a level of quality and craftsmanship that is truly magnificent.
As a family owned and operated company, it will never be our goal
to be the biggest custom home builder.
But it is most definitely our goal to be the best.