Free Consultation
We Can Help You
Are you thinking about building a custom home?
Maybe you don't know where to start or who to trust?
Let us meet with you and discuss your project and how we may be of service to you, it won't cost you anything to just talk with us. It is important to start talking with us as early in the process as possible.  We are able to help prevent potential problems and surprises, things that might hurt you financially or affect your new dream home are important to you and we know it.
We don't just build houses, as we design and build the entire project. You can save big money by having on your side to help deal with the entire custom home building process.
Are you thinking about buying a building lot?
Don't you deserve to know what everything might cost you?
We can help you find an affordable building lot as we have associates through out the region. We do not charge money or collect any fees for this service, as we make our money by building the house.
It's important that call us during the lot selection process before the house design begins. The house or certain features you desire might not fit or work out on the lot your considering. There are many steps towards building a custom home and we can meet with you and give you an outline of what to expect.
Liberty has many years of experience in the design and building of custom homes and we can show you the many things you will need to consider and the costs involved in these steps. This is one of the biggest investments of your lifetime and you can make your custom home project a smashing success by careful and educated planning.
We will meet with you and discuss the project by breaking it down into four basic categories:
Land Acquisition Costs
Actual Construction Costs
Site Improvement Costs
Permitting & Engineering Costs
All of these phases are of individual concern and by combining them together we can determine your total costs for the project. We can show you our stress free system of designing and building your project by staying in control of your budget and avoiding mistakes that will either cost you money or prevent you from building the project. It serves no purpose to buy a lot and then you can not afford to build the house. Designing a house with an architect that you cannot afford to build when the design is complete can be a mind blowing problem.
Here are some things to consider:
Every piece of land has unique improvement costs that need to be considered and budgeted for, BEFORE YOU BUY THE LOT.
Are you aware of the government requirements for building on the lot you are considering?
Even real estate sales people will not have all of the answers you need.
What about permitting costs and the impact fees you will be required to pay?
You will be required to have a site plan created by a licensed engineer.
There may be other engineering plans required like conservation plans, sediment control plans, storm water management plans, etc..
Blueprints for the house are required everywhere, and plans you might buy on the internet are not complete and will not meet local building codes.
Even architects no matter how good they are can not effectively cost out the entire project from start to finish unless you pay them big money for this type of service.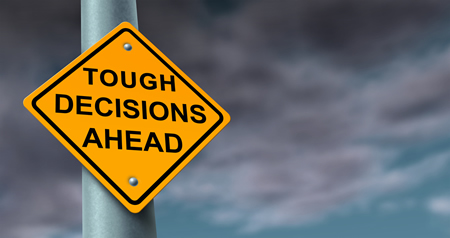 We have a proven system to help you plan for everything!
We will meet with you, and give you a good idea as to what the costs are going to be so you can make an informed as to whether you want to move forward. And we will do so at a pace that keeps you informed.
Should you decide to move forward with the process, we will provide you with a written detailed report that outlines every detail. Down the road we will give you a detailed sequence of events that spells out the various steps needed to accomplish your goals.
And all of this can be done before you buy a lot or borrow any money or invest any money at all!
Financing your custom home project is obviously very important and we can refer you to area lenders that cater to our clients and extend special financing terms that will definitely help you in many ways. You can find out what you are qualified to borrow and feel good about your decisions.