Stress free methods
We Are True Custom Home Builders
As you research the Liberty Way, you will learn about the benefits of our design and building systems. No matter who you select to build your new custom home, we hope that the information contained here in our website is beneficial to you. We believe in maintaining good ''Karma'' in the office and on the job site, we surround ourselves with experienced and dedicated people. High stress levels are not acceptable to us as this results in poorly made decisions. We thank you for your consideration and wish you the best of luck.
We Will Not Stress You Out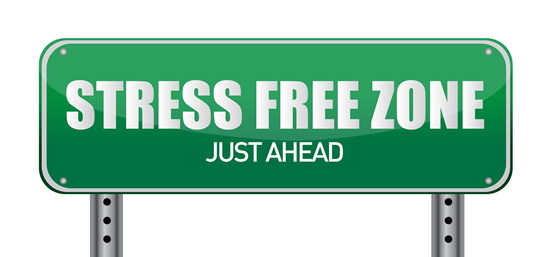 How Is The Liberty Way Different From Other Builders
The service we provide helps our clients from start to finish. From finding the lot, to designing the entire project, and then building the project on time and within your budget. Our systems are designed to work for you the client, and protect you from harm in many different ways.
Even if you already own a building a lot, or maybe you already have blueprints, our systems will benefit you greatly during the budgeting and construction process.

One of the main differences lies in the relationship between us and you the Owner. We are not ''contractors'' so to speak, as we design and build entire custom home projects. We are very experienced and skillful custom builders who prefer to design and then build homes in partnership with the Owners. We are the Owner's eyes and ears and represent you the Owner and your best interests on a daily basis. Few Owners have the knowledge and resources necessary to monitor or pay close continuing attention to all of the details that can make or break a project. The Liberty systems give Owners better control of complex processes.
Liberty delivers high quality finished projects on time and without conflict of interest.
The entire Liberty Way is lengthy and too complex to explain here in detail, and right fully so, as building a true custom home is a very large investment. You would expect our services to be nothing less for such an important and expensive venture. We will meet with you and explain our systems in better detail, but here are some of the high lights as to why our way is superior over other traditional type builders.
The Liberty Way Offers Peace Of Mind
The Liberty Way of custom home building is widely recognized by our clients, banks, government agencies, and many other related professionals, as a much "safer" way to build a project. The Liberty Way has many checks and balances that protect you and your family from financial problems.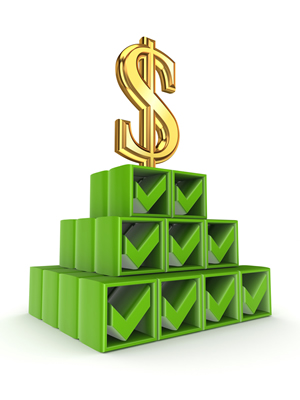 The Liberty Way Is The Most Economical Way To Build.
The Liberty systems provide reduced
material and labor costs. A traditional builder
will mark up all material and labor anywhere between 10%
and 30%.
Our system eliminates most traditional
builders contingency allowances that rarely work out well for Owners.
Traditional Builders offering standard fixed
price contracts, often pad their bids/numbers to
cover unexpected expenses. Cost Plus
Builders have no incentive to save you money
because the more you spend, the more
they make.                                                                   
We are experienced at securing lower prices in many areas of the process.
When your project finishes under budget, you reap the benefit, not Liberty.
Bottom line, you will save between 10% and 18% on the construction of your custom home project, by using the Liberty systems.
The Liberty Way Results In A Higher Quality Finished Product.
We eliminate the conflict of interest a traditional builder has between his profit and the quality of materials and workmanship he provides.
We work for you. We are your eyes and ears and represent you and your best interests on a daily basis.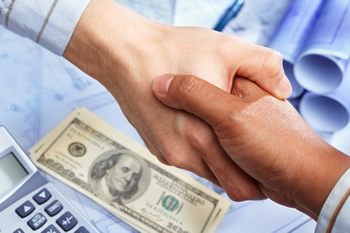 The Liberty Way Offers Unequalled Control And Flexibility.
The Liberty systems allow you to choose who works on your home.
You decide to what extent you wish to participate in the building process.
The dynamic of nature of the construction process guarantees that through the course of construction, changes will be made to the original plans. With the Liberty systems, changes are carried out with less conflict, stress, and frustration.
The Liberty Way Provides Complete Disclosure Of All Project Information.
Open book budgeting and accounting ensures clarity regarding how, when, and where monies are spent.
The Liberty systems use modern technology to keep you constantly informed.
The Liberty Way gives you complete access to your project
Password Protected
Electronic & Online
24 hours a day, 7 days per week.
Construction Schedules, Various Reports, and Construction Budgets.
No other custom home builder in this region offers this type of ''online'' service
Honesty Is Always The Best Policy.
We believe in building sound specifications and budgets that actually work out.
We will keep you informed and tell you the truth whether it's what you want to hear or not.
We will protect you from making bad decisions.
We will prevent you from blowing the budget.
There Is No Such Thing As A Project Without Challenges.
With literally hundreds of tasks and sub-tasks that make up a project, it is virtually impossible for everything to run perfectly. There will be challenges and demands placed on everyone during planning and construction. The duty of Liberty Custom Homes is to eliminate as many problems as possible from the outset, resolve conflicts when they occur, and keep things running smoothly, on time and in budget. But even the best planned project cannot predict weather patterns, the electrician's health or earthquakes.
We Must Limit The Number Of Homes We Build.
We are a relatively average sized company, and to be fair to us and our clients, we must insist on limiting the number of projects we work on simultaneously in order to retain high levels of quality and service to all. Because of our limited availability, it is best to contact us early, as much as 6 to 12 months ahead of time if possible. This will help maximize the planning and preparation phase as well as reserve a slot in our schedule.
We are always designing projects and usually building multiple projects at the same time. This keeps us busy but managing things at a steady pace. This gives us buying power and a steady work force of the best craftsmen in the region. All of which your custom home project can profit from. Small builders that don't have buying power can cost you more money.
If You Don't Like Design Or Construction
Or Have No Time To Spend On It
Don't Worry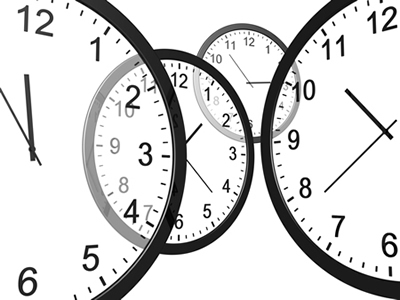 In today's hectic world, not everyone has the chance to devote time to the construction of a home. That is why if you are a busy professional with little time to spare or little interest in doing so, you should consider using our services over traditional builders. The Liberty Way offers you complete flexibility as to your personal level of involvement in the construction process. Regardless of your participation level you will always be informed and able to monitor progress through 24/7 access to your regularly updated and secure online project files.
Our Guiding Principles
Provide Honest Communication. Consistently maintain frank, open, up-front and positive communication. Everyone deserves to know where he/she stands as individuals on our team. Develop good working relationships. Be available and listen to others.


Solve Problems. Solve problems early and often. Look for win/win solutions. Don't personalize problems. Keep it business oriented. Do the right thing for the project at all times.


Develop Teamwork. Foster a sense of team among all contractors, tradesmen, and workers. Our careers and professional satisfaction depend on how we work together. Show respect for every worker and his/her role in achieving our goal of designing and building a quality custom home.


Exude Professionalism. Keep commitments, do what we say we'll do. Be punctual, return calls, meet deadlines, and follow through.  Maintain high ethical standards.


Maintain Focus and Intensity. Filter out non-essentials and distractions. Prioritize and stay on task. Remember to have fun and be creative while conducting a serious attitude.


Keep Current with Industry Developments. Stay current with industry developments, best business practices, technology, building products and systems, design trends, techniques, tools, codes, etc. Continually fine tune the systems that we use.


Produce. Get the job done. Set and achieve realistic, aggressive, and measurable goals. Exceed the clients' expectations.


Maintain Client Confidence. Understand that the confidence level with our clients must remain high at all times. Work to reduce our client's stress level as well as our own at all times. Be aware of stressful issues and resolve them quickly.
---
''The Liberty Way''
An Information Booklet
Liberty has prepared a special booklet entitled ''The Liberty Way'' that outlines our systems and how they are different from other builders in this region. It shows how our detailed design- build systems work to benefit your custom home project in many different ways.
If you would like to receive a copy of this booklet you can contact our office and we will bring you a copy when we come to meet with you.

Our Promise
Our promise to you and to your family is to first work in partnership with you and your architect, to create an amazing design for your new custom home. Then we will build it on time, within budget, and at a level of quality and craftsmanship that is truly magnificent.
As a family owned and operated company, it will never be our goal
to be the biggest custom home builder.
But it is most definitely our goal to be the best.