Testimonials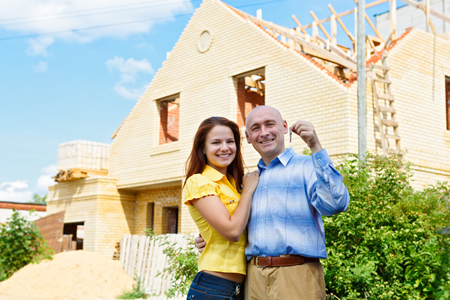 Our Founder and Master Builder, Kevin G. Philpot has earned a solid reputation for building quality projects of outstanding value throughout this entire region.
Here you will find several statements from satisfied clients, building inspectors, and architects who enjoyed their experience with him and have expressed their thoughts in writing. Liberty has many references that you can actually speak with to learn first hand what they have to say. Our reference list is available upon request
---
I have had the pleasure of working with Mr. Kevin Philpot on a project of twelve thousand sq. ft., a Georgian Colonial style building for the law firm of Hutchens and Hutchens, of which I was the architect.
Kevin and his people were very good to work with and seem to take a lot of pride in their work. The attention to detail is superb and the entire project was extremely successful.
Douglas Bollinger, AIA
---
Over the last year or so I have dealt with Mr. Kevin Philpot on the Raintree Commons Condominium Project. The quality of the work performed has been extremely admirable and the success of this project was due mainly to Mr. Philpot's work ethics.
Mr. Philpot is a true craftsman with some of the best problem solving skills I have ever experienced in a builder.
Michael Tussey, Vice President
Edward H. Winks Architecture
---
Kevin was responsible for the construction of my home, a stone and stucco dwelling of approximately 7,500 square feet.
Kevin was thoroughly professional, extremely efficient, and demonstrated a very thorough knowledge of all aspects of construction. Kevin's efforts not only insured the overall quality and success of the project, but made the experience worthwhile. Kevin demonstrates the ability to resolve issues in a fair and prudent manner, and is an extremely honorable and dedicated person.
Eugene W. Cunningham Jr.
---
Kevin Philpot ought to be at the top of your list of consideration when you are looking for a custom home builder. My wife and I know Kevin as a builder, who over saw the building of our dream house, and now as a friend.
Kevin goes the extra mile to build a quality home you will be proud of and has helped several of my neighbors correct the problems in their new homes. In one case he had to rebuild the majority of a luxury home.
Ron Weiss
---
Our custom home project was a huge success thanks to Kevin and his team of professionals. The project was extremely challenging due to poor soil issues that Kevin overcame very quickly and moved forward to build our new home.
Involving Kevin early on in the process is one of the smartest things we did in our process of building a custom home. Kevin's system was designed to protect us from financial harm, and from all of the various situations that arose with the many subcontractors working on our home.
Kevin's system makes a lot of sense and helped us save time and money. We were able to put money back into our house to afford various upgrades that were other wise out of our reach.
Robert L. Morgan
---
Kevin is the CEO of Liberty Custom Homes. He's helping me with the construction of my new house. I've known Kevin for over a year now and I can say that he is truly one of the most loyal, hardworking and dedicated Managers/Business Owners I know. You will enjoy working with Kevin.
Paul Tran
---
Just a note to thank you and your company for the excellent work that was done for my house. I was not surprised Kevin as I had seen the work that your company is capable of on other jobs.
The level of professionalism exhibited by you and all of your crews is very commendable. I look forward to working with you again.
Skip Eastman
---
It was a pleasure working with Mr. Kevin Philpot and his staff. The project was a large wood frame structure for Virginia Bank, a project designed by this firm.
Mr. Philpot is highly dependable as he and his people do what they say they can do, and even more. Kevin's abilities to produce high quality work is exceptional, and I hope to work with him and his team of professionals in the future.
Thomas J. Madigan, AIA
---
Mr. Kevin Philpot is a home builder here in the area, and I am an inspector with the Prince George's County Construction Standards Division.
The quality of the work has been highly acceptable and it has been a pleasure working with Mr. Philpot.
He appears to meet his construction schedules on time and has met several remarkable deadlines.

am sure he will be a huge asset to anyone he builds for.
David N. Johnson
---
Mr. Philpot was presented with several challenges not the least of which was the fact that at the last minute, my family and I had to move into the house during the early stages of finishing the house, due to our previous house having been sold.
I found that he was not only responsive to our needs but very hands on with the multiple subcontractors that he had to juggle in order to get things done in a timely manner.
I should add that the home is relatively large - over 10,000 sq. ft. of finished space. In the end, he met the compressed schedule, under cost and with exceptional quality.
William C. McMullen
---
Should you wish to contact any of our references and speak with them directly, please contact our office and we will be happy to provide you with a list of clients and their contact information.