Financing Your Project
Looking For Answers? And The Best Rates Out There?
We will teach you how to protect yourself from financial harm and how to plan for everything before you spend any money or make any mistakes. It will cost you nothing to listen to us and see if our systems make sense for you and your family. We will never advise you to spend any major amounts of money until a fully researched plan is ready to put into motion.
This process is just one of several ways that sets Liberty Custom Homes apart from all other area Custom Builders, as our way of doing things always keeps your best interests at heart.
You should never buy a lot or agree to build a custom home, without building a detailed plan that includes everything needed for the entire process.
This might be the biggest investment of your lifetime, so making mistakes in this entire process is not an option. But many buyers get in over their heads, by making decisions without the proper and total amount of information needed.
We can help you find the answers to your questions, and help you to secure the best financing program out there, that fits your specific needs. The loan you will need depends upon your specific situation and is most often called a modified version of ''Construction to Permanent Loan'', or ''Lot Loan''. Making the right decisions is important and the more information you obtain up front, the better the result will be.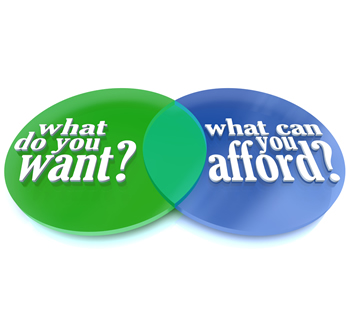 You should speak with several lenders about your goals and review the various programs and rates that are out there. But understanding the basics and the terms that are used is important. You also need to understand what type of financing your in need of. Information is power and you have worked hard in your life experiences to get to this point and we realize this. Not every bank or lender can offer you this type of specialized loan as this is not your average type of loan.
The loan market is constantly changing and adapting to the widespread changes it is faced with. Your loan needs to be customized to fit your needs. Liberty does not claim to have the ''Best Lender'' or ''Loan Program'' out there. We will not claim to have researched everything and have no ready answers for you. We do not have ''In House'' financing. We do not have standard mortgage calculators or anything that is easy to calculate at this point, until we do some basic research.
There Is No Standard Financing
We do not have ''Standard Financing'' ''Standard Plans'' or ''Standard Options' 'or standard anything, as everything we do is custom. We will help you to determine if building a custom home is right for you and if you can afford it. A big part of our jobs is to protect you from yourself at times, and we will prevent your custom home project from turning into a nightmare!

We will simply say that we are true custom home builders, and as such, we are not in a position to be your financial wizard or make promises we can not keep. We will not misguide you or give you unrealistic information. But we will guide you through this process and introduce you to several of the area's finest and most respected bankers and lenders. These are lenders that cater to our clients and offer very special terms to our clients.
We Will Teach You The Basics
After giving you the basics about custom home building, and the process you can expect, we will talk about financing and what you might be in need of. Everything we discuss is confidential and will serve to help you tremendously. Everything related to building a custom home is about
'' Money, Time, & Patience''.
Money
First we will go over the very basics of the custom process and an estimation of the money you will need. You will then need to make the decision as to whether you want to continue moving forward with this entire custom home process. It obviously depends largely upon the money and how much you will need in order to have the home of your dreams. We will help you to estimate how much money you might need to buy the land and build the project, from start to finish.
Time
The other major investment when building a custom home is your time. You will need to select the lot, as well as every feature and aspect of the home. This requires traveling to survey potential sites for your home and down the road to visit various home stores for selecting cabinetry, windows, lighting, tile/marble, kitchen appliances, flooring, etc. So before moving forward towards building a custom home, make sure you have the time to support the effort. Only through your dedication in the building process, and careful planning, will you actually obtain the custom home you've dreamed about.
Patience
Finally, a custom home building project requires patience. Working with different people, which is the case in a true custom home building project, involves dealing with many types of personalities with their own specific needs and schedules. Expect disagreements; anticipate contractors to be late sometimes, and expect things to not always go as planned. Plan ahead on how to deal with these situations when they arise.
We Build A Plan First
You will not spend any major money on a lot or on anything else without building a plan for success. We will create this recipe for success by asking you questions and clearly coming to an understanding of your needs and desires. Here we have outlined the basic steps towards a true design build project. If you already have a building lot or blueprints, the process changes slightly, but the same financial protections are used.  
The Preapproval Process
An Introduction To Area Lenders
After going over the project basics, we can help you to determine an estimated amount of money you will need for the entire project. We will work with your lender you have already chosen, or we will then introduce you to area lenders of stature that will work directly with you to get you through this short and painless process. They will look at several things in regards to your financial situation such as employment, credit history, cash reserves, loan history, debt-to-income ratio.etc.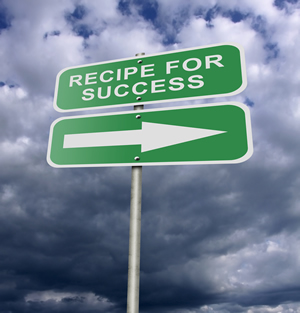 We will work towards getting you preapproved for a certain amount of money that we have estimated will be needed in order to build the entire project. This is not set in stone and you will not sign anything or agree to borrow any money officially at this point of the process.
The lenders we will introduce you to will be considered to be the best in their industry. These are lenders that understand the importance of our type of clients as our customers are typically not first time home buyers and are people of power and wealth, each in their own respect. They understand that our clients are people of importance and financial strength and these lenders offer our clients special rates and terms that are not offered to the general public.
The Feasibility Study
If You Chose To Move Forward
After you receive lender preapproval, we now begin to move forward with the process and collect the various pieces of information that are needed in order to complete the recipe we started. We may advise you to make an offer to purchase the lot you are considering, but any offer must have a built in contingency that allows us time to complete this feasibility study.
Again you are not spending any major money as of yet, and you are in control of your own destiny. Liberty will provide you with a detailed written report on everything needed to build the entire project, from start to finish.
We may charge you a small research fee to conduct this study depending on the complexity of the project.
The obvious goal is to:
Obtain Information
Feel Good About Future Decisions
Stay In Control Of Your Future
The report will include all of our research on the lot you are considering and all of the various costs related solely to your proposed custom home project.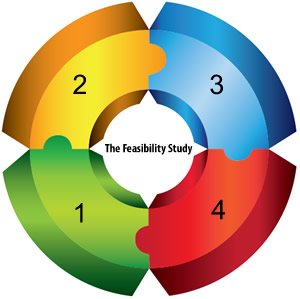 We will walk the lot, interview everybody, meet the real estate agents, as well as various engineers and government officials. We will meet with subcontractors to make certain we understand all of the needed site improvements. We will do everything possible to ensure that we are aware of all of the costs and that the project will obtain a building permit.
The report will be broken down into four basic categories:
Land Acquisition Costs
Actual Construction Costs
Site Improvement Costs
Permitting & Engineering Costs
These are all of the costs associated with building a true custom home project, from start to finish. Should you decide that these cost estimates are acceptable and within your means, then we will ask you to decide as to whether you are comfortable in moving forward with the process.
The Lot Loan
You Need Information
If you already own a building lot then you are ahead of the process, but if you need to find a lot and borrow the money that is needed, there is much to consider. A conventional ''Construction to Permanent Loan'', is not usually the answer with our systems, as we don't know exactly how much money you need to borrow until we create a detailed budget. You may need to take out a ''Lot Loan'' that is modified down the road into a more permanent or construction loan.
The project lender that you select will not loan you the money to build a custom home project unless you have blueprints and a detailed budget.
So you may need to either pay cash for the building lot, or borrow only enough money to buy the lot, with the loan being modified into a ''Construction to Perm'' loan once all of the information they need is created.
The Construction Loan
You Need A Detailed Budget
To obtain a construction loan for a true custom home project, you will need to supply the project specifications and the project budget, and most every lender requires this. The project must be fully priced out. This includes the building of a detailed budget of all aspects of the project: site preparation, permits, architect, foundation, framing, roofing, material costs, electric, plumbing, insulation, drywall, cabinetry, appliances, painting, interior work, and many other phases too numerous to list here.
Upfront Costs
In Order To Design The Project

Once your decision has been made to move forward, you will need to have the money on hand to pay for the design of the project. Most times these upfront costs can be refunded by your project lender down the road. All of these costs will be clearly shown within our detailed feasibility study that was previously presented to you.

These design and engineering fees are related to civil engineering and architect fees. The project must be designed on paper, in order to create a detailed construction budget. Every project needs blueprints, site plans, and other documents that are explained elsewhere within this website.

---
''The Liberty Way''
An Information Booklet
Liberty has prepared a special booklet entitled ''The Liberty Way'' that outlines our systems and how they are different from other builders in this region. It shows how our detailed design- build systems work to benefit your custom home project in many different ways.
If you would like to receive a copy of this booklet you can contact our office and we will bring you a copy when we come to meet with you.

Our Promise
Our promise to you and to your family is to first work in partnership with you and your architect, to create an amazing design for your new custom home. Then we will build it on time, within budget, and at a level of quality and craftsmanship that is truly magnificent.
As a family owned and operated company, it will never be our goal
to be the biggest custom home builder.
But it is most definitely our goal to be the best.