now is the time to build
now is the time to build
Now Is The Time To Build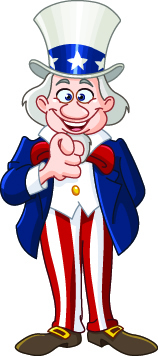 The normal process of building a true custom home takes a great deal of planning that can take many months and possibly years to complete. Now is the time to begin this process in order to save big dollars by taking advantage of our current economy.
If you are reasonably secure in your job and considering the purchase of a new custom home, then you need to seriously review your position and take a hard look at the many advantages you now have in front of you.
History has shown us that the American economy has its ups and downs with recessions and very troubling economic times, from which we as Americans, have always recovered. The current economy will recover, and along with this recovery, construction costs will go up, land costs will go up, inflation will increase, and interest rates have no where to go but up.
The costs to build a new custom home will begin to increase at some point, and this increase will be a considerable increase from today's prices, especially in respect to land costs.

Yes it can be considerably cheaper to build a custom home soon, by using the services of a qualified custom home builder that can work for you to negotiate bottom line pricing.
Here in our website we will show you many of the benefits of trusting Liberty Custom Homes to build your custom home project and save you a large amount of money by negotiating bottom line prices.
Liberty has many long standing relationships with very reputable suppliers and subcontractors that are willing to offer discount rates for the services they provide to our clients.
Now is the time for you to take advantage of these savings as the Liberty System of building custom homes allows you to benefit from these discounts by keeping money in your pocket or putting the money back into the house for items that were otherwise not affordable.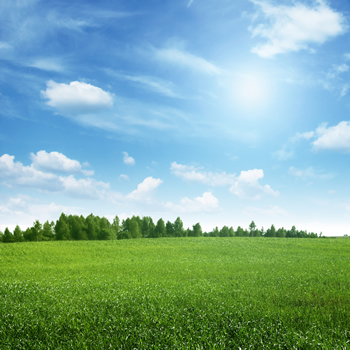 Building Lots
No matter what the location or the size of the lot you are considering - everything is highly negotiable right now. It is no big secret that this is a buyers market and land of any size can be purchased for considerably less than in years past. Liberty can help you by introducing you to trusted real estate agents that have the experience and professionalism to get you the land you need for remarkable prices.
We also have relationships with banks, auctioneers, and others who provide us with information on available building lots that are not listed with agents on the open market.
Interest Rates
The cost of borrowing money has never been cheaper for qualified borrowers. Interest rates are extremely low and the terms being extended by banks doing jumbo loans are very favorable.Most of us are aware that our current economic conditions here in American have been largely created by the lending of money to people that were truly not qualified to borrow these amounts, to purchase homes they could not actually afford.
Yes, banks have tightened up on their lending regulations and are looking much closer at not just credit scores but also income and past history.But for people with good credit, good jobs, and a reasonable project to be built, there are several banks out there to choose from.
Architects
There are several great architects here in the areas that are offering their services at discount rates that can add up to very substantial savings.It is very possible to save several thousands of dollars by having your new custom home designed now during these times, by taking advantage of special rates being extended to Liberty clients.
Often we can design your project by using ''stock'' plans that we revise to suit your needs, and this method has been quite successful on many fine projects. They can be revised for modest fees to include the information that is required by the various permitting agencies.
Civil Engineers
All custom home projects here in the state of Maryland require various plans that are created by civil engineers. Site plans, sediment control plans, storm water management plans, etc...are examples of what the various counties here in Maryland will require.
Because we are professional negotiators, and due to our relationships with various civil engineers, these firms will offer discounts that will reduce the costs of these various plans.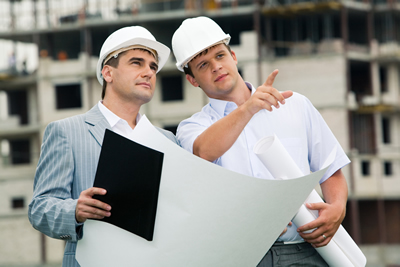 Structural Engineers
Many Maryland counties are now requiring that your blueprints be reviewed and approved by a licensed structural engineer that provides structural information to insure the structural integrity of the new custom home.
Liberty has strong relationships with prominent and affordable structural engineers that will review and approve the blueprints of Liberty customers for a flat fee.

This will save you money and give you peace of mind knowing your new custom home project was designed to withstand the tests of time.

Geotechnical Engineers
Waterfront clients and lot owners who run into "bad ground" issues can rest comfortably knowing that Liberty has a great relationship with a long standing dirt engineer that can provide its services at special discount rates.
Because of our many years of experience in dealing with problem lots and less than perfect dirt, our clients can expect to receive very economical recipes for corrections that allow the project to be built in a normal fashion.
Subcontractors/Craftsmen
Liberty has at its disposal a very wide variety of subcontractors and craftsmen that are located throughout the entire region and many come to us from out of the area, bringing superior attitudes and great work ethics. These vendors such as carpenters, roofers, plumbers, electricians, heating and air specialist's, etc...are all very motivated to provide discounted pricing for their professional services.
Because of the reduced amount of home construction taking place in this region, these vendors are willing to negotiate to a point, to stay in business, feed their families and provide work for their employees. In days past, these vendors commanded and received top dollar for their services as there was an abundance of work and the market demand created higher pricing.
Now at this point, everything has become much more negotiable and the quality of work has increased.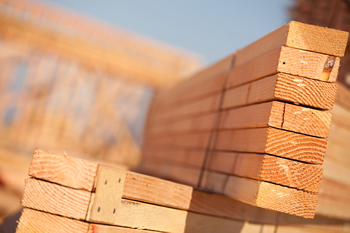 Material Suppliers
Materials are most definitely increasing, but not at alarming rates. Every year you wait to do a custom home project, brings higher material costs of maybe 8% to 10%.
For the most part, the cost to manufacture, inventory, and deliver building supplies has gone up, but manufacturers are now reacting to the market and are much more willing to put out some flexible pricing, and better services.
Liberty has very strong relationships with many material suppliers that extend special pricing to Liberty projects. We definitely have more buying power than most custom home builders as we are constantly pricing out multiple projects.
So regardless as to whether you already own a building lot or are in need of one, now is a great time to begin the process of building a new custom home.
We are with you every step of the way.