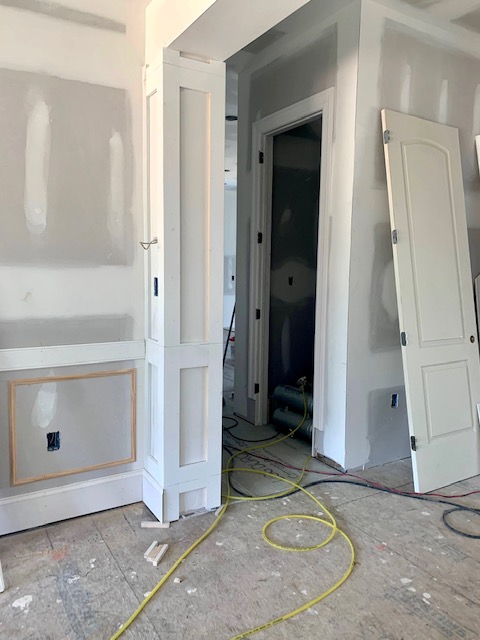 While the stonework is going on outside we are working on transforming the inside into the Homeowner's dream. They chose to go with simplest trims throughout the house.
Here you can see our trim carpenters working their magic on one of the columns inside.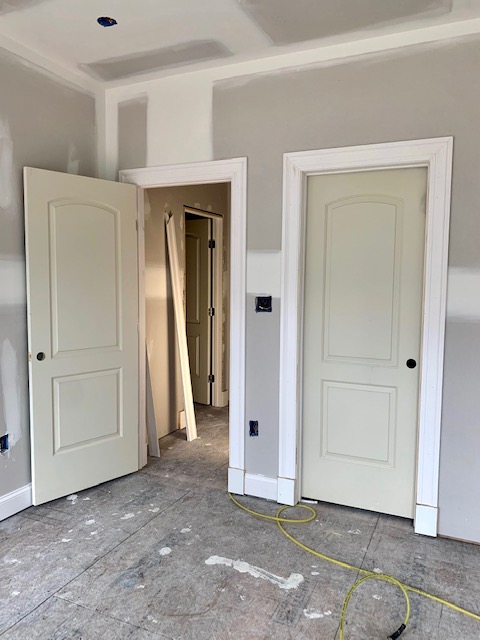 Check out the plint boxes on the bottom of the door trims that trim carpenters
have installed. These a precise measurement and cut to be perfect!