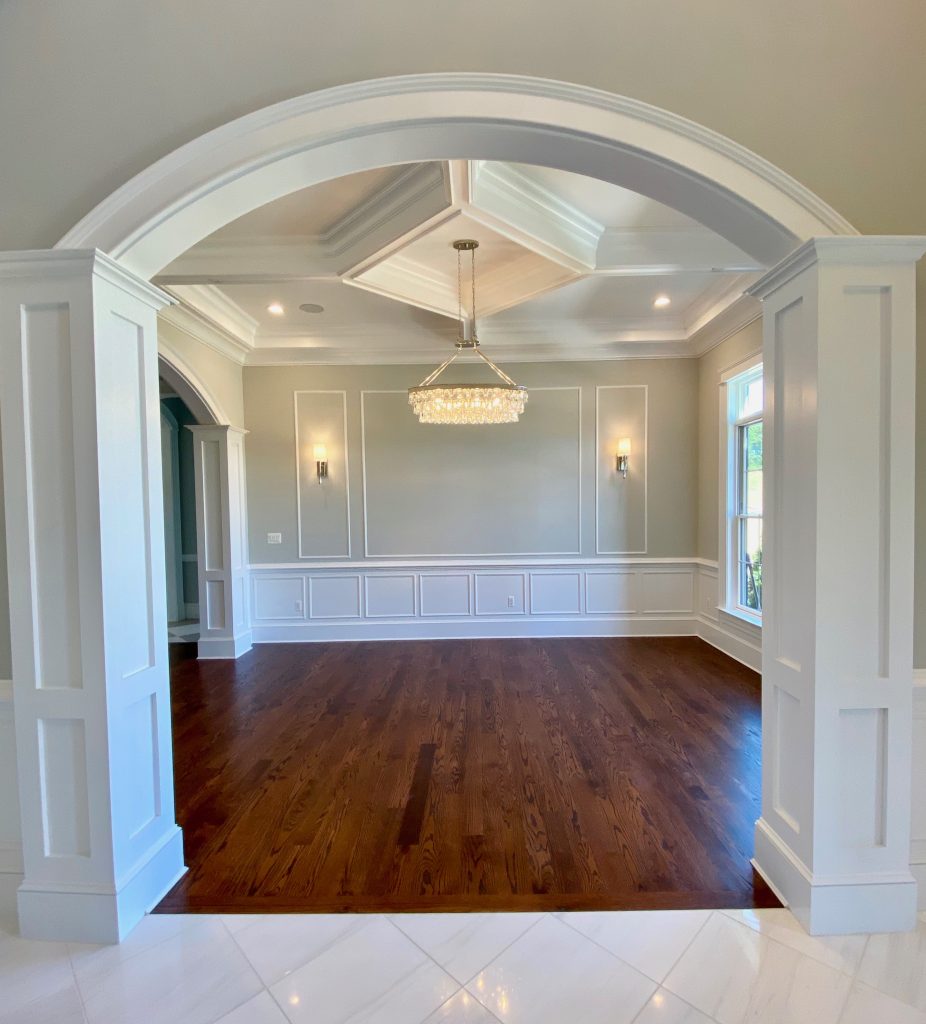 The lighting in a home, truly makes or breaks the space. This is one of the
hardest phases in the whole construction process of the house and we spent
weeks planning on where every single light goes before it gets wired. Here you
can see the elegant choices that the Homeowner has chosen for her dining room.
The ceiling is truly a work of art in itself.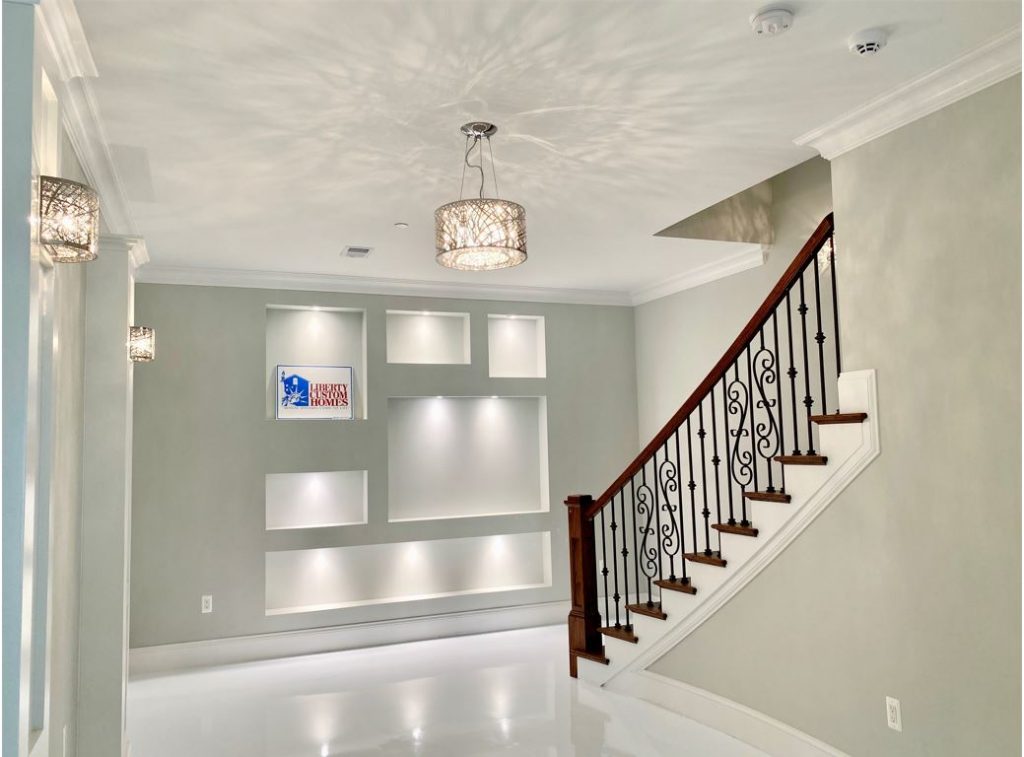 Down in the Basement Foyer, we have chosen to light up each box so that the Homeowner may use this to display art or maybe figurines.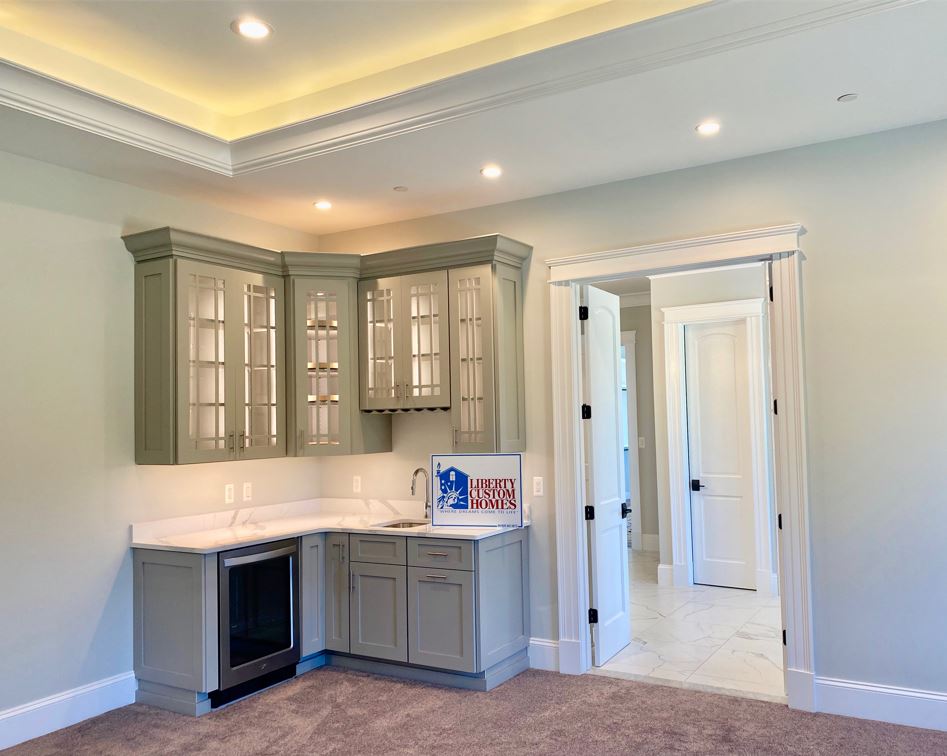 Even the wet bar in the Master bedroom gets special lighting to match the light up tray in the ceiling. Not only does the cabinet lighting provide a nice option for ambient lighting but it also provides a practical option to illuminate a space without the harsh glow of all the other lights in the room.