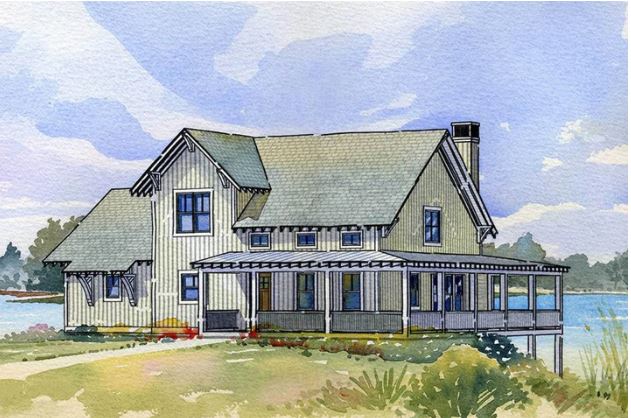 Here we have a new design in the works. This brand-new house is located on a fully wooded lot outside Easton, Md.
This house will have a wraparound deck with great views of the forest and a 2-story great room that will be the hit of the town.
We also have a detached workshop with everything needed to create anything the Owner can imagine. Construction will begin as soon as we can get the blueprints done and a permit!