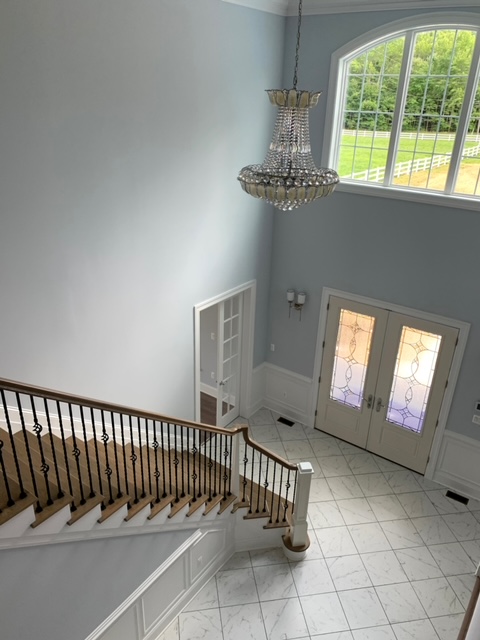 After the cabinetry install, we have started installing the light fixtures in the home.
The Owners had this gorgeous chandelier for many many years and just knew it had to be installed in their new home!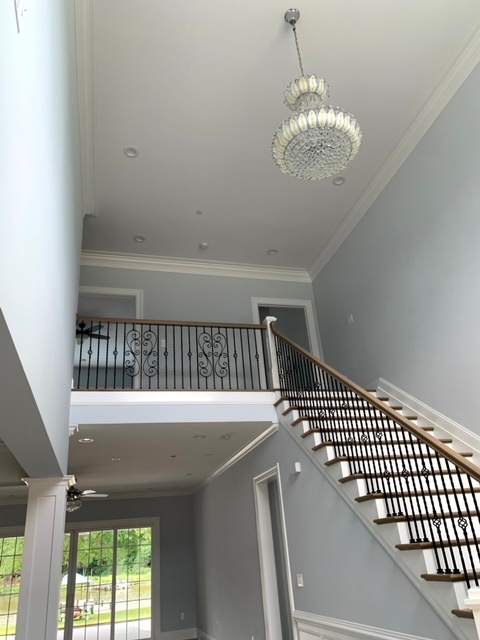 The steps and hand rail stain have been designed to match the Foyer
marble and chandelier. The Owners went with a simple yet elegant design that
really makes the Foyer pop!