Now we are beginning the framing of the house. This house will take a massive amount of Advantech flooring for the 1st floor & 2nd floor decks.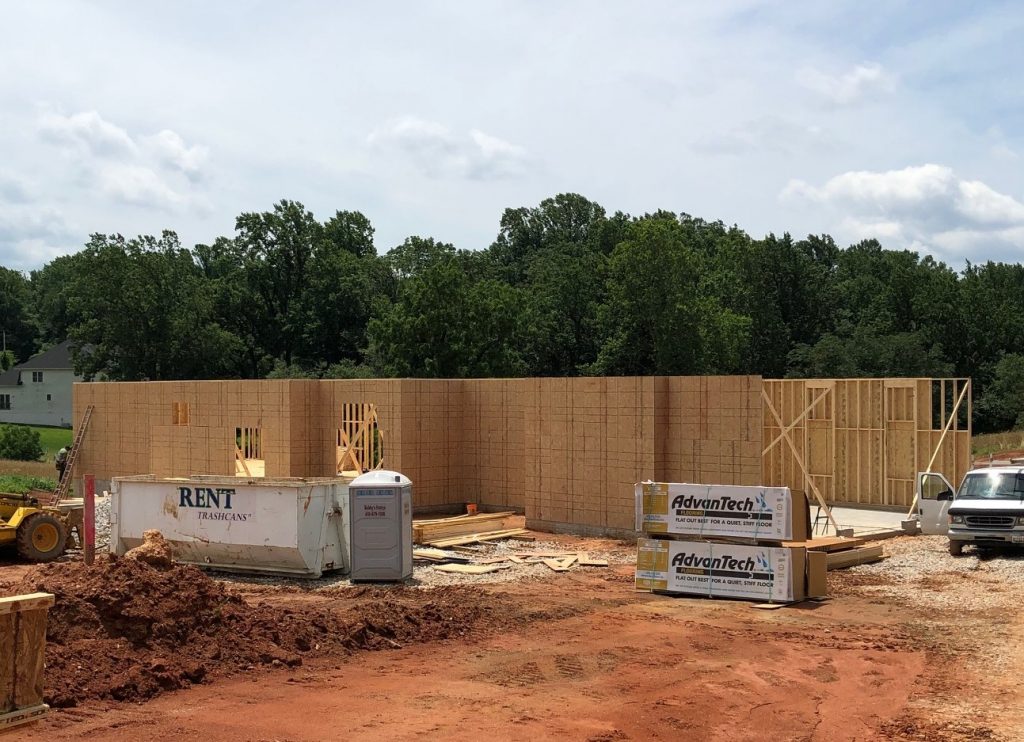 As you can see we are beginning to frame & sheath the exterior walls on
the 1st floor with a true 12ft ceiling height!