As we come out of winter and towards the completion of the project, we work hard to complete the exterior and the interior at the same time with multiple crews.
The kitchen is almost completed and the
various lighting aspects are looking really good.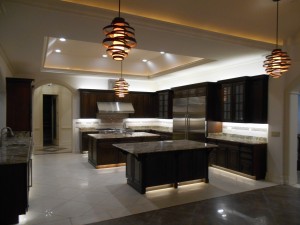 The fireplace in the great room is a true work of art
and very unusual with its multiple mantles.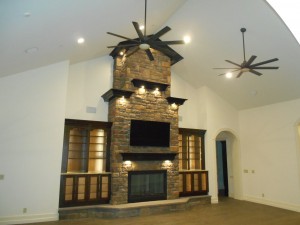 The basement is almost finished and its a party area for sure. The floors are polished, the bar is done, and the four sided fireplace is the only one in the region.