We are preparing to pour the concrete basement walls. We are using
ICF Construction methods and materials here. The basement foundation
walls will be 17 1/4″ thick once we are finished.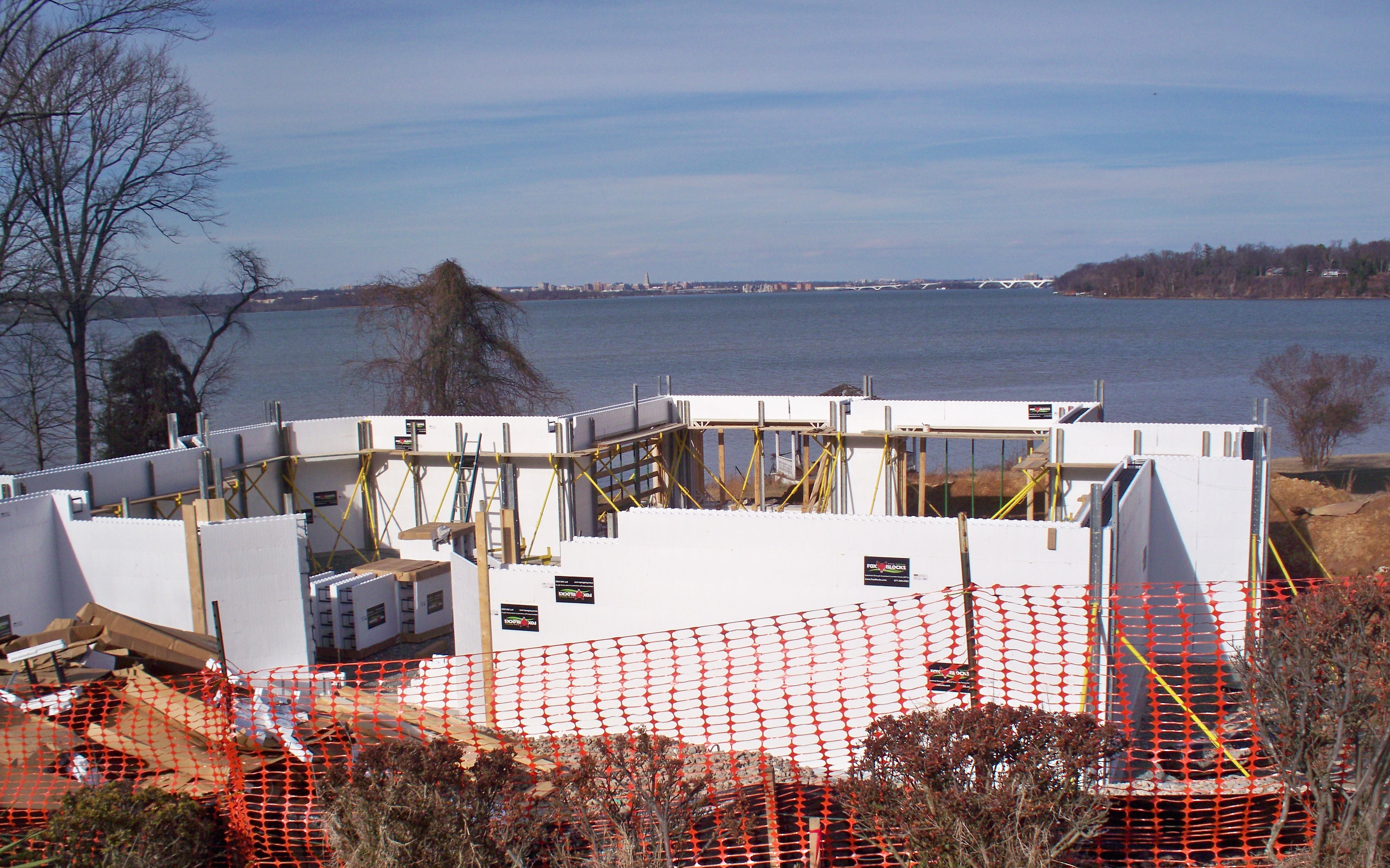 Here you can see the forms we are using to create ICF Construction. Much like Lego's, they click together and form the actual "pockets" where we will pour the concrete.