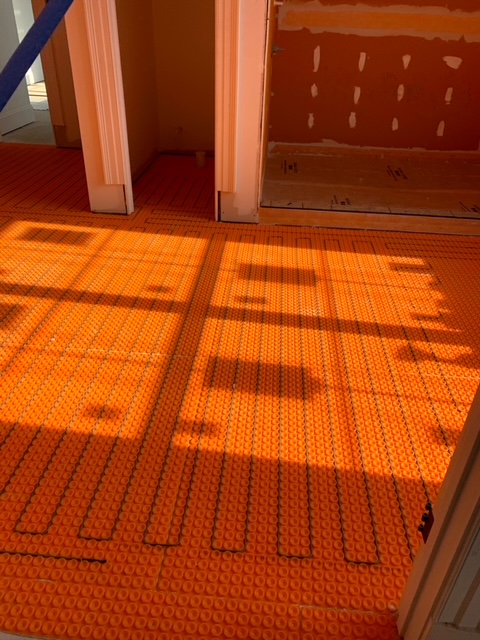 The tile work is going to be amazing in this house.
Here you can see part of the Master Bathroom floor that the tile crew has laid down the Schluter Ditra Heat System. This allows the Owners to be able to program to whatever heat setting and time schedule fits their needs!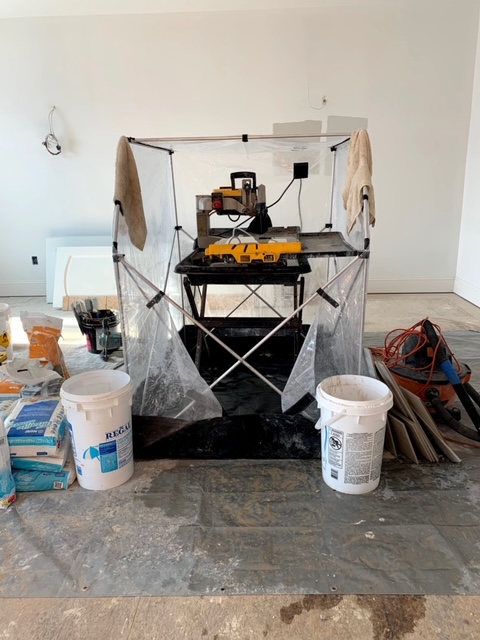 The tile crew we hired for this project is in a class all by themselves. The care they take during prep work and the actual tile laying shines through in everything they do.
Even their set up is phenomenal!