We have finally poured the foundation, it was a great day with over 20 concrete trucks and over 200 yards of concrete. This is a picture of the pump truck getting ready to pump the concrete.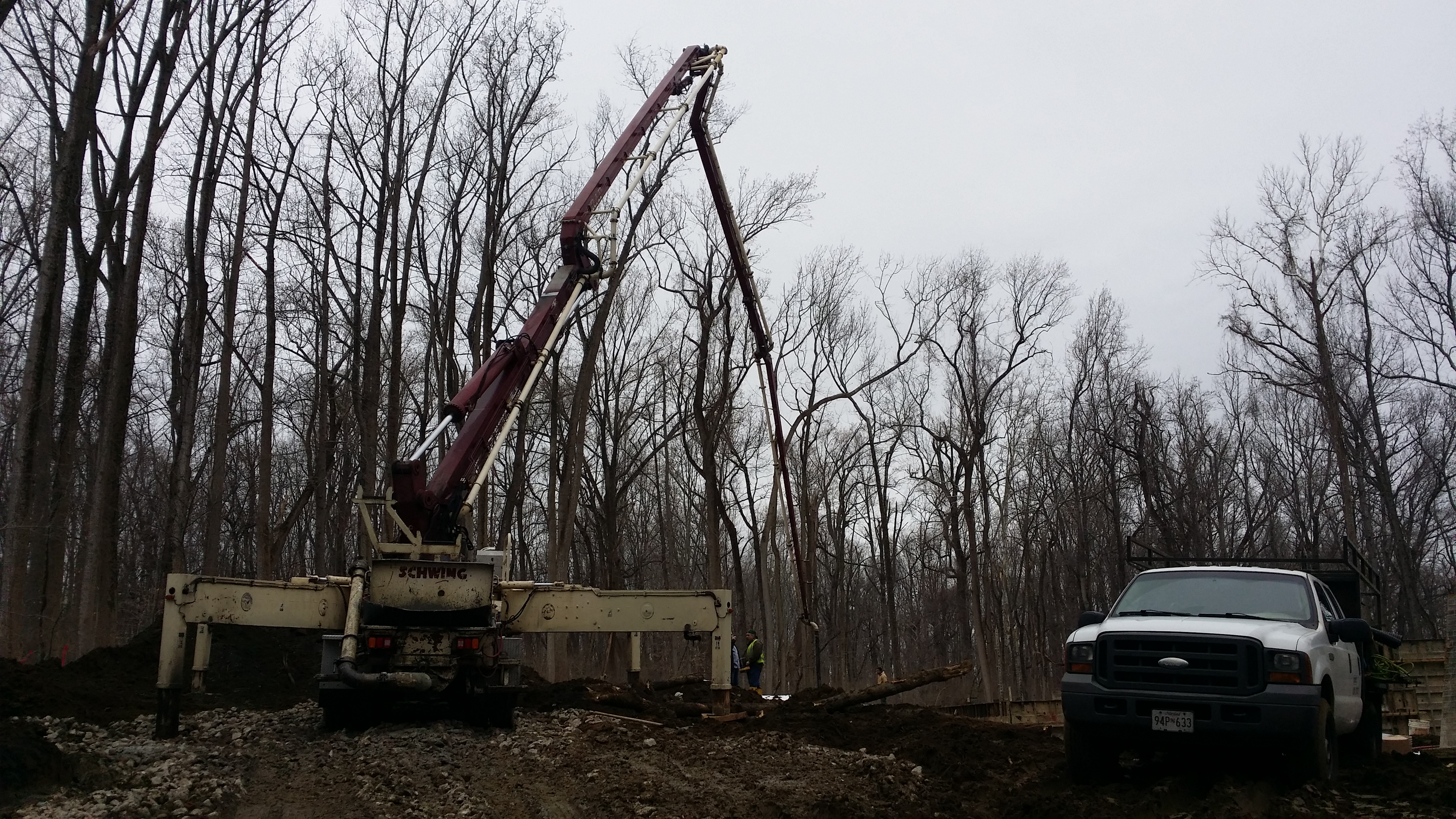 Here is a picture of the massive amount of steel wall panels that we had to fill up with concrete to create the foundation.
This picture below shows you what the concrete foundation looks like once the steel forms are removed. The concrete is now curing and will reach its maximum strength in approximately 28 days. By code, we must wait a minimum of 7 days before putting dirt against the foundation.