On the inside of the house, we are laying tile and getting ready to install the cabinetry in every room. The Owners have chosen some beautiful tiles that have
designs rather than trying to make the designs out of the tiles.
Here you can see the Master bathroom floor is coming along nicely.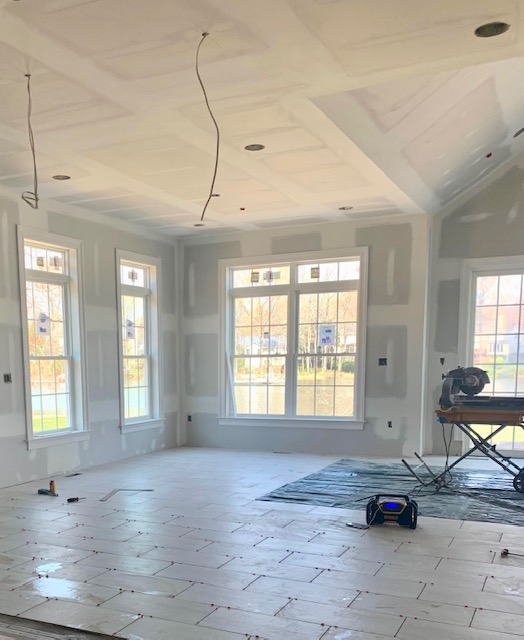 Here you can see the tiles going down in the Kitchen and Great Room. This room is rather large and the tiles need to be placed just right so that you achieve
the same grout lines throughout.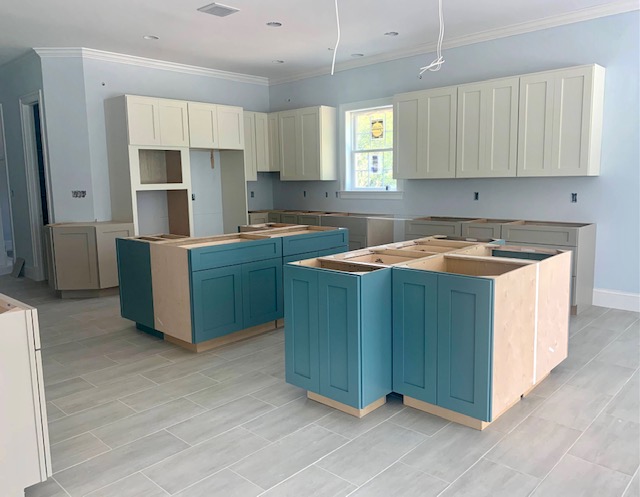 Once the tile was completed in the Kitchen, we moved the cabinetry right in. The Islands are simply set into place until the Owner approves of the space along the walkways and then they will be secured. It's important to allow enough space in the walkways for you to be able to function properly in your kitchen. Our walkway between cabinets is always larger than the 36 inches wide minimum.