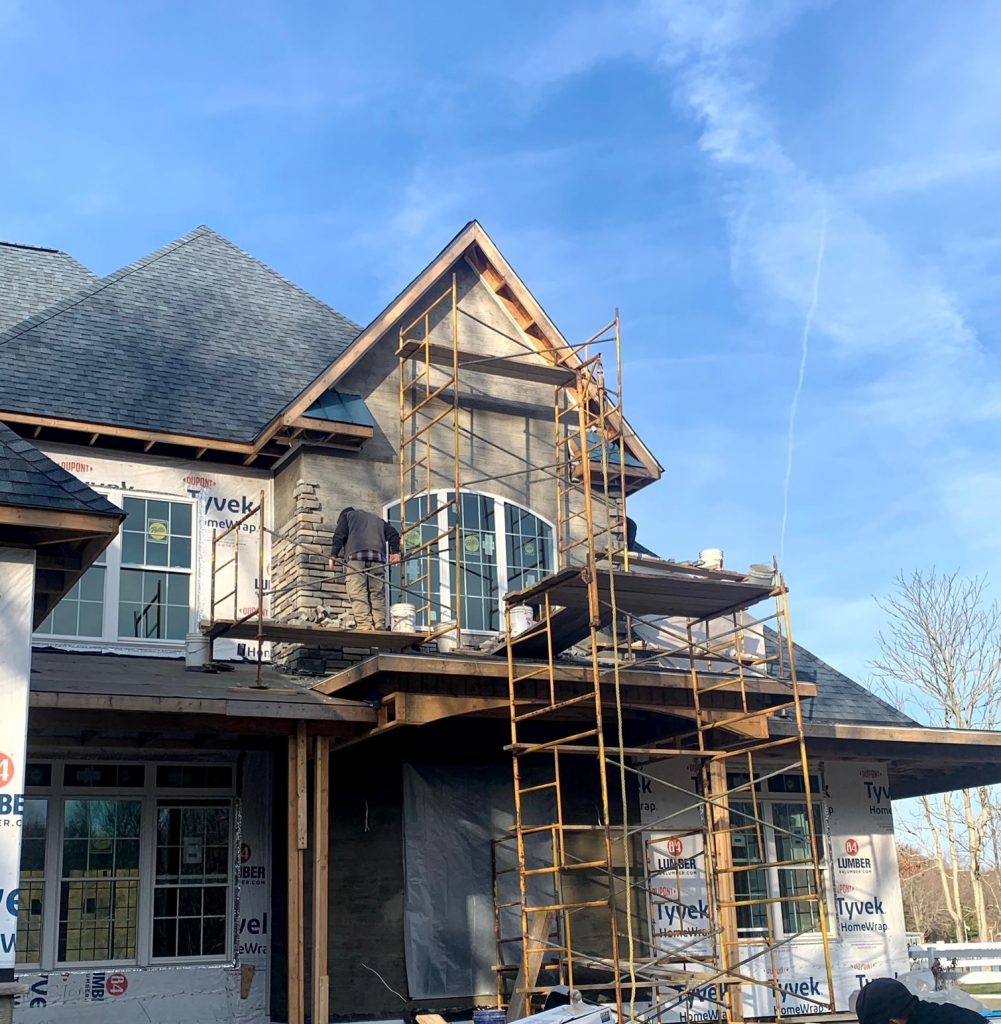 Here you can see our project masons begin to stone the exterior of the home.
They have their scaffolding in place to not only make the job safer but
easier to access the high areas of the front of the home.
Once the stone is on, our masons will then mortar everything into place.
We chose to go with a black mortar to make the stonework really pop!