We finally poured the concrete walls on Monday, January 27, 2014.
It was cold and windy, but because we are using insulated concrete forms, we
were able to pour the concrete walls. We covered the top of the walls with
blankets to keep the heat inside the forms.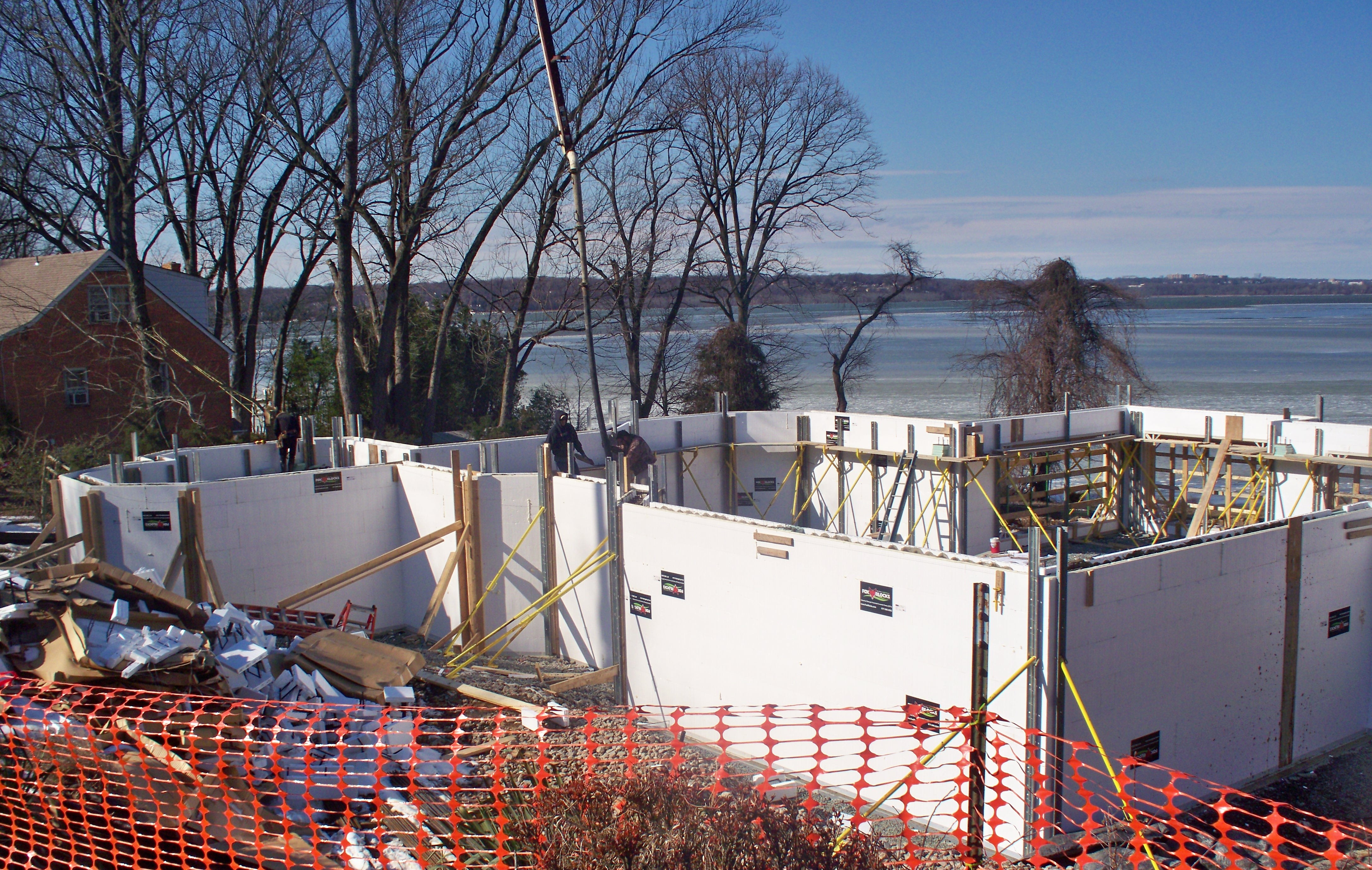 Here you can see the large pump truck that we used to pump the concrete through a large hose and into the forms.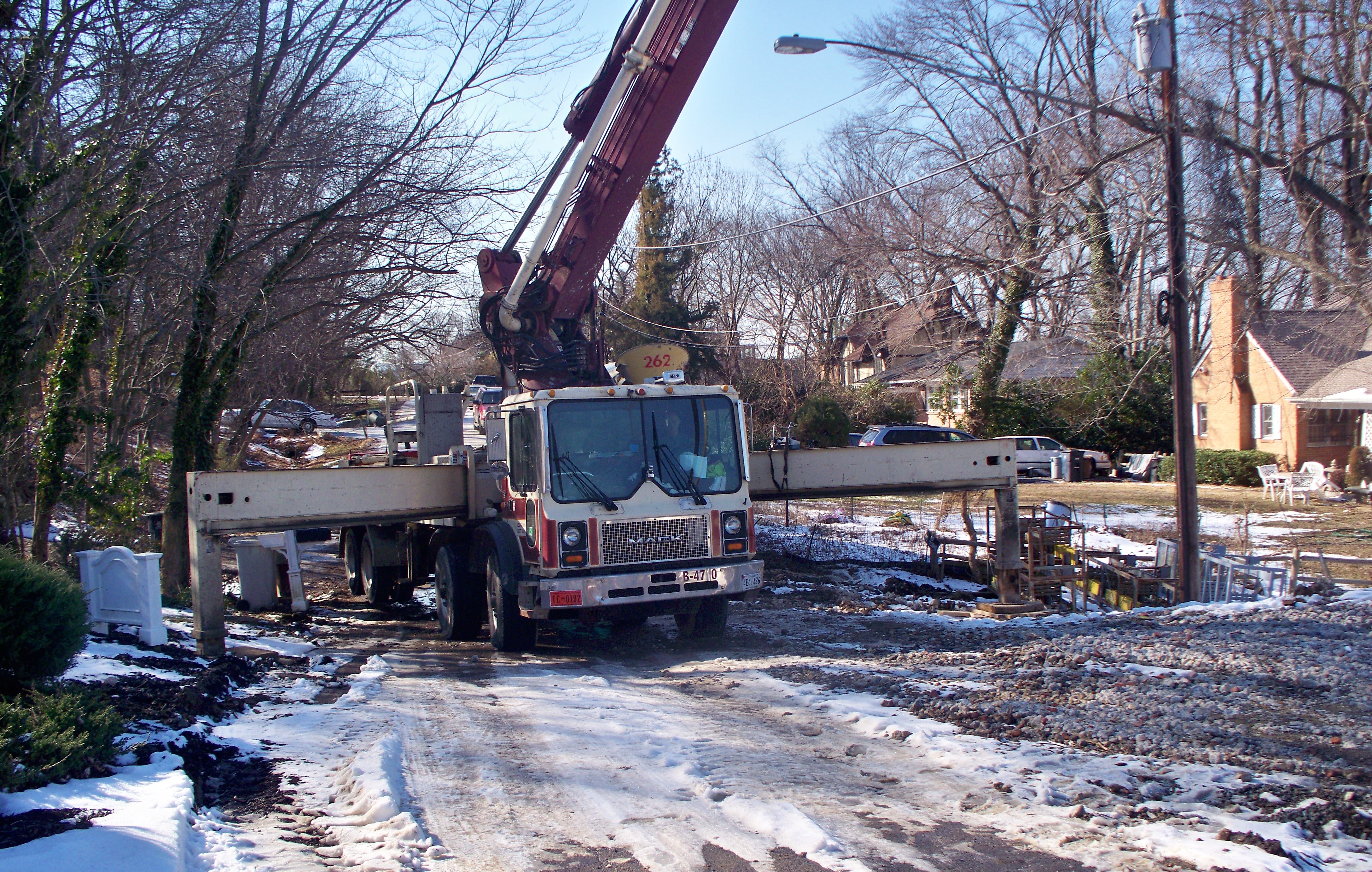 Here you can see the waterproofing membrane that we have
installed over the concrete walls.
Look at how the Potomac River is frozen in the background!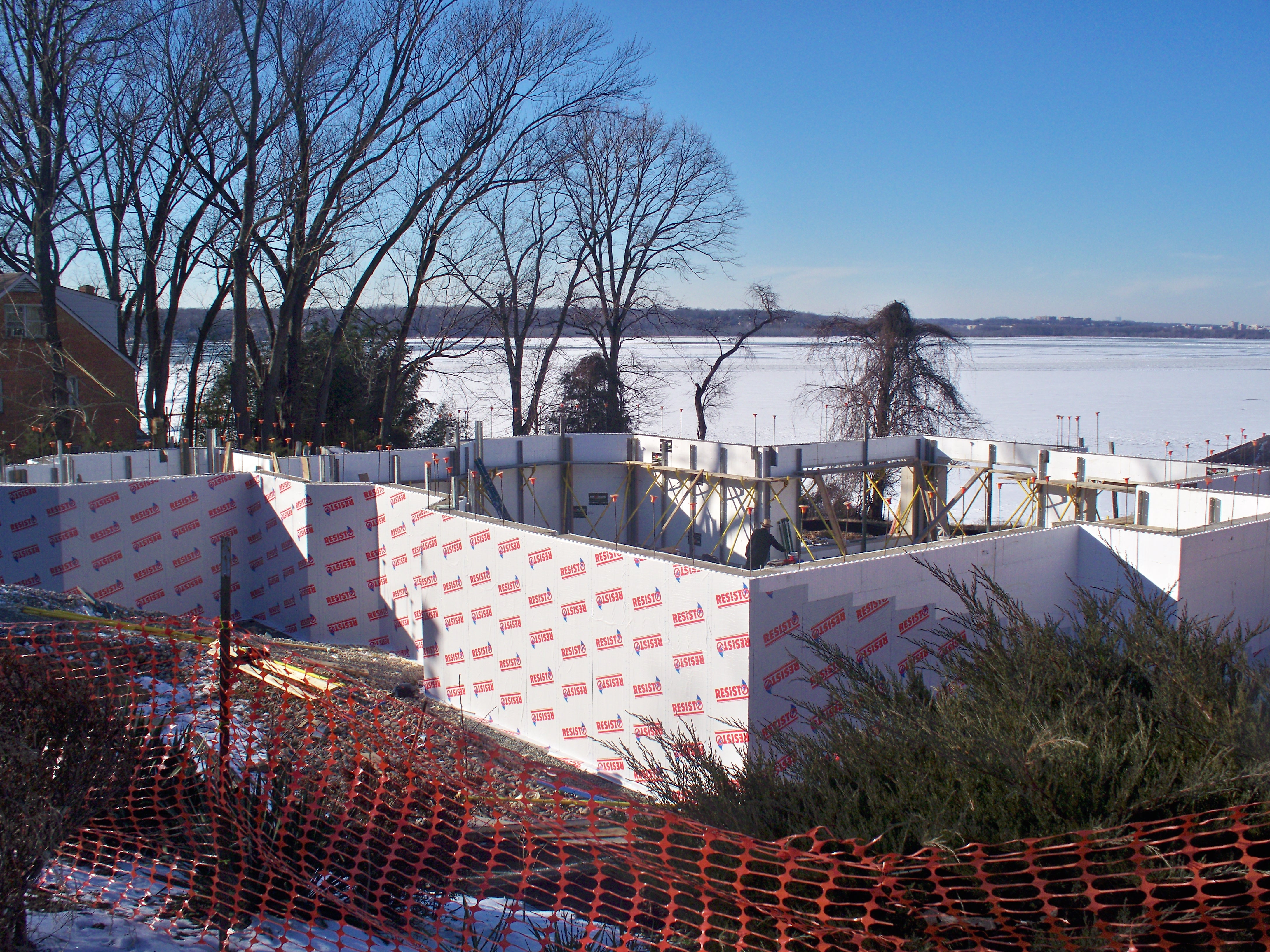 Here in this picture you can appreciate the thickness of these basement walls.
The walls are 17 1/4″ thick with 12″ of solid concrete.
You can huff & puff but your never going to blow this house down!