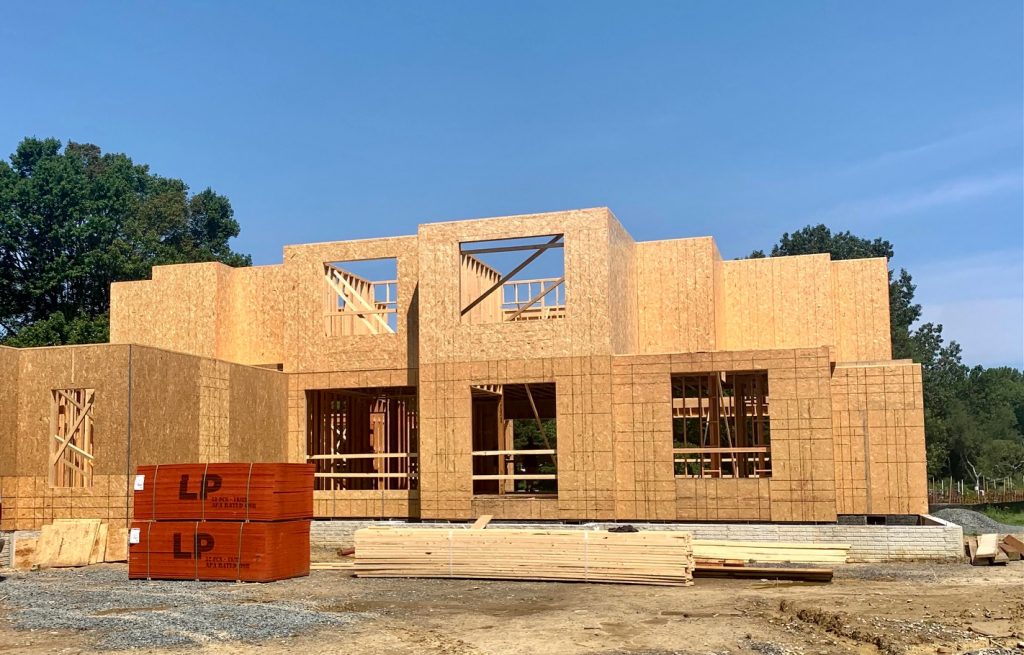 Here you have a view of the house from the street.
The 1st floor deck and walls have been built and now we are
working on building the 2nd floor walls.
This house has 10ft walls on the 1st floor with 9ft walls on the 2nd floor.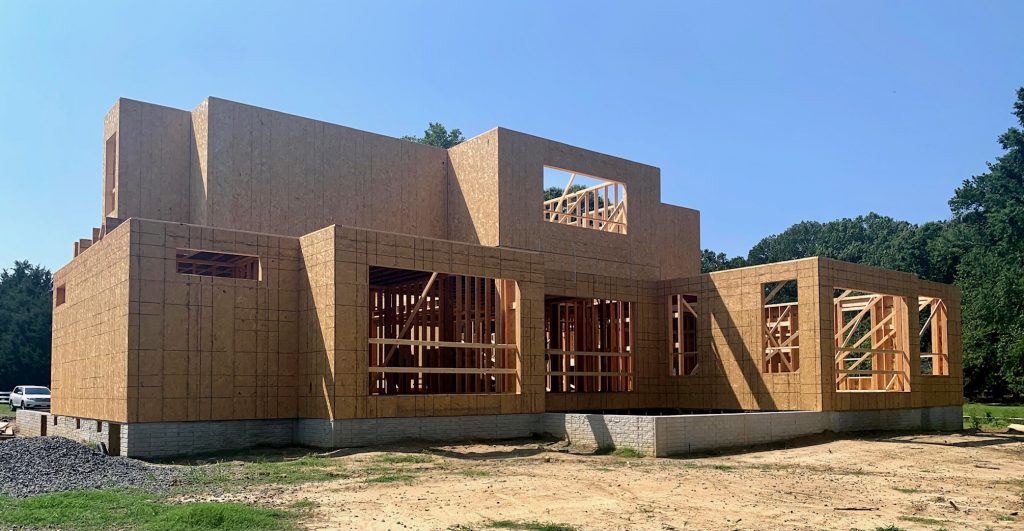 Here you have the view of the house from the water. You can see where the
Pella Sliding Patio Doors with 4 panels will be placed along the back of the
house for awesome views of the water.