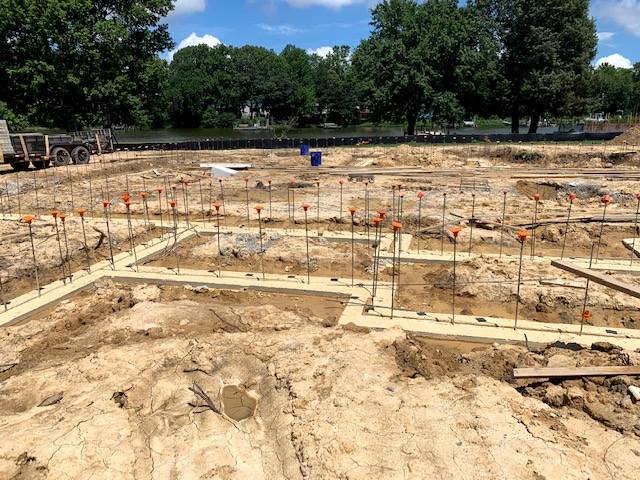 You can see that the forms are now filled with concrete. The rebar sticking
thru the concrete footings is used to help strengthen the concrete and support
the foundation walls that are coming.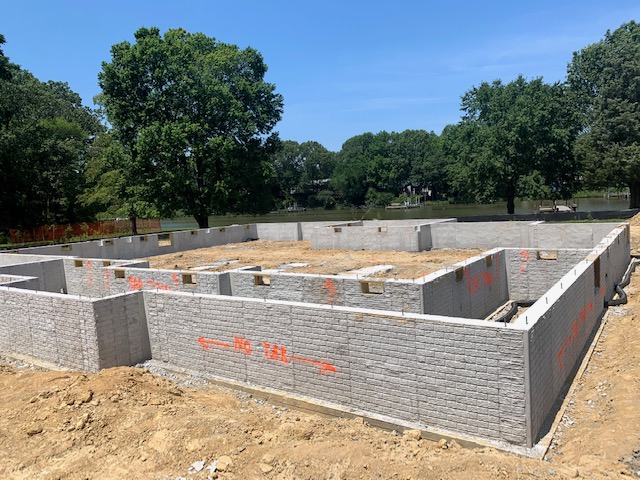 The crawlspace foundation walls have been poured and we chose to go with a
brick pattern around the foundation to jazz things up a bit. The various knockouts you see in the walls are actually flood vents that can relieve the hydrostatic pressure
and prevent flood damage to our foundation.